Would you like to learn how to knit and crochet? We propose 5 kits for Beginners to start knitting and crocheting simple, fun and relaxing projects. To learn, it's definitely important that you use a beginner's level pattern: with clear instructions, basic stitches and easy step by step points to follow. Of course, an attractive design always helps! Maintaining your enthusiasm whilst working each row is key to completing the first project. It is also fundamental that you have all the necessary materials: knitting needles, crochet hooks, balls of yarn in different colours, buttons, etc. Therefore, these 5 Beginners' Kits include all the materials and printed patterns you are going to need. 

5 Kits for beginners
We encourage you to learn something that you are going to enjoy throughout your whole life. And you will also be able to share it with everybody. Choose your Kits & Fun and start to knit or crochet a woman's garment, baby clothing and accessories with your own hands. Above all, surprise yourself with all the things you can create with only a few basic stitches. All these kits are perfect for knit or crochet beginners! They contain all the balls of yarn for your selected size, plus the required knitting needles and crochet hook. Furthermore, the buttons and closures for the baby garments are already included in the kits. You have everything you need to get started!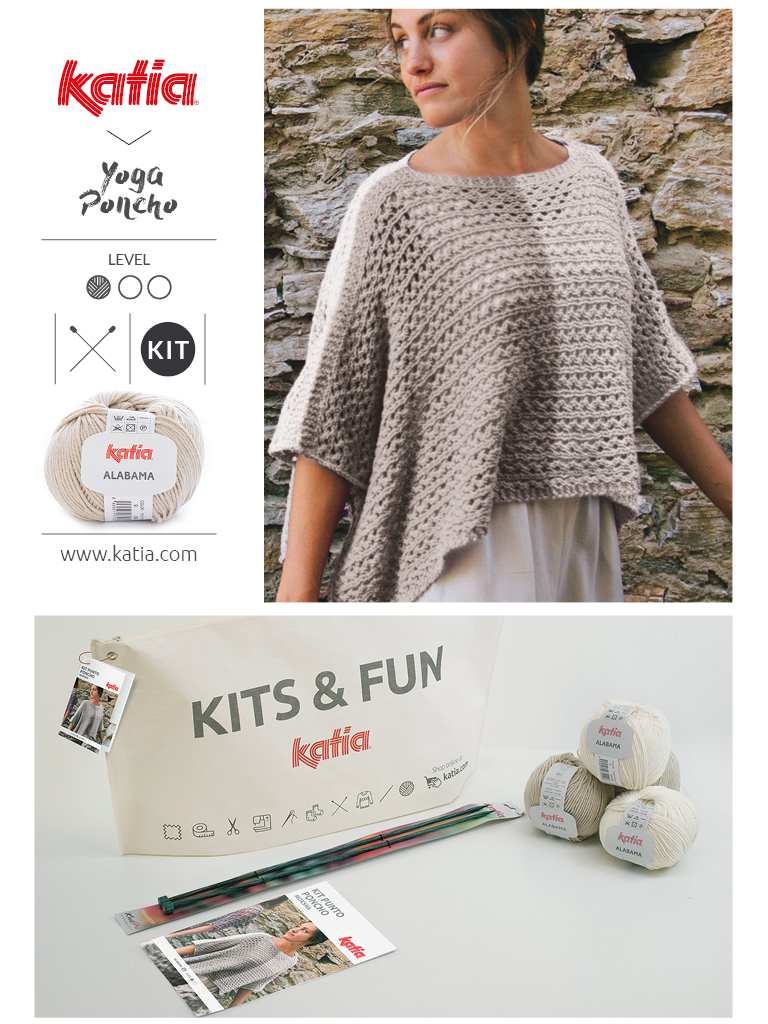 Baby Cool Jumper Knitting Kit. Knit the Baby Cool Jumper for a newborn or 3 month old baby with the materials and knit pattern included in this knitting kit.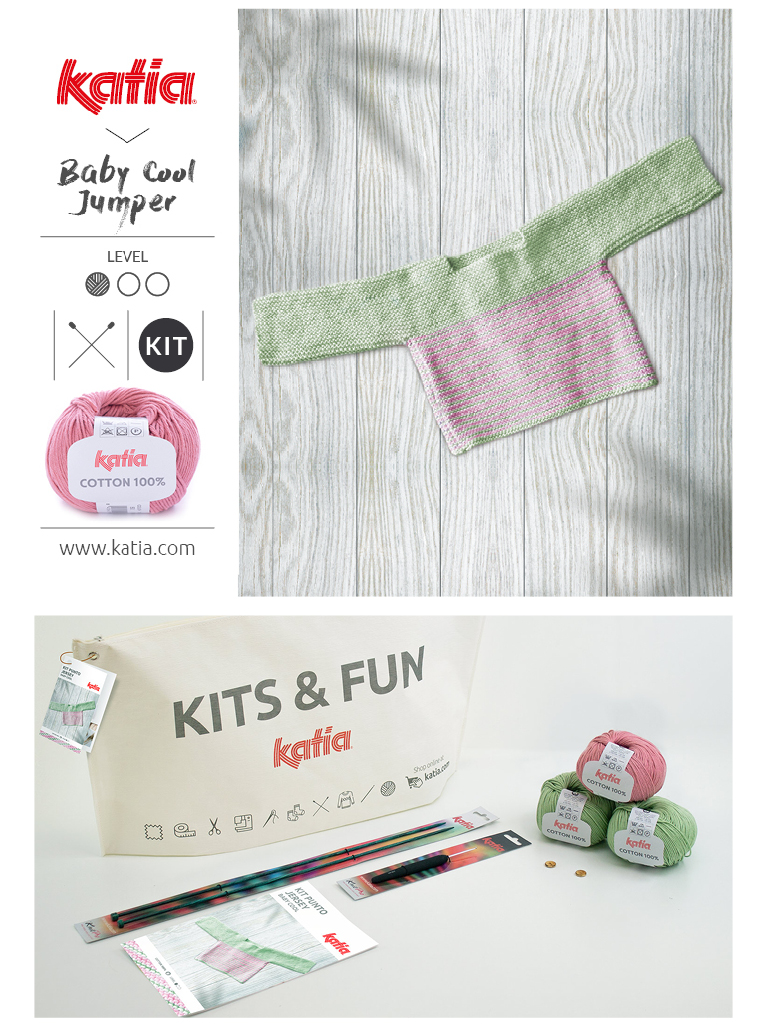 Baby Cool Romper Knitting Kit. Knit a simple and modern romper with the materials and knit pattern included in this Baby Cool Romper knitting kit. Sizes available are for a newborn, 3 month old baby or a 6 month old baby.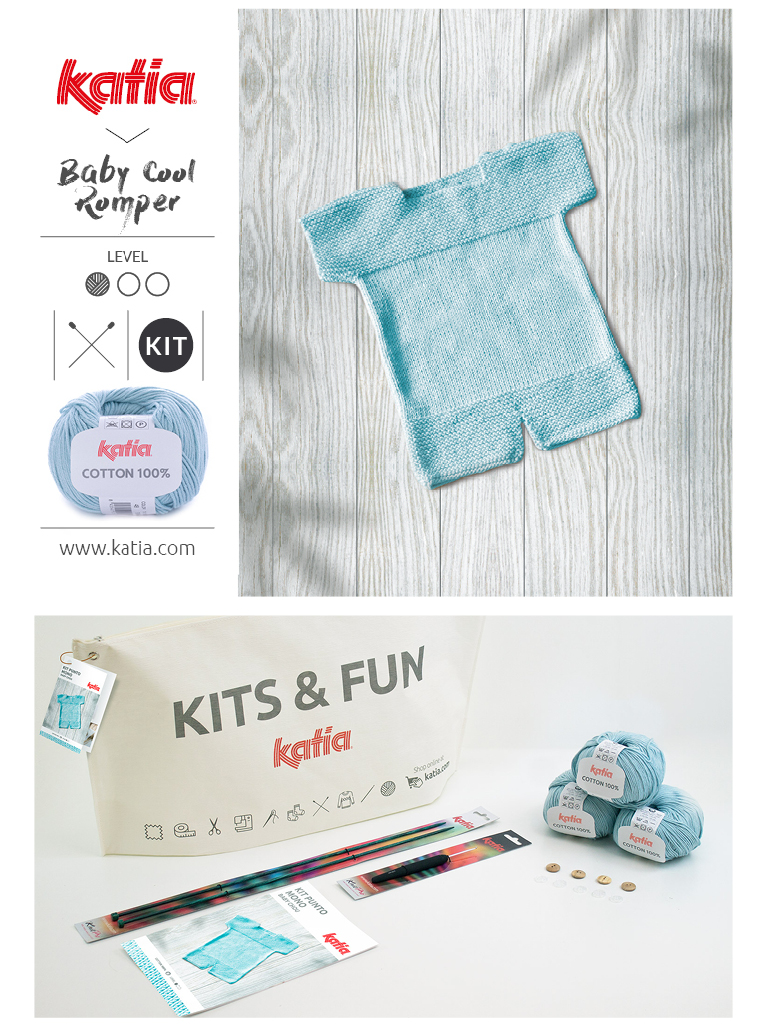 Zen Jumper Knitting Kit. The kit contains all the materials and the knit pattern to make a woman's Zen jumper in the following sizes: 8-10 (M), 12-14 (L), 16-18 (XL).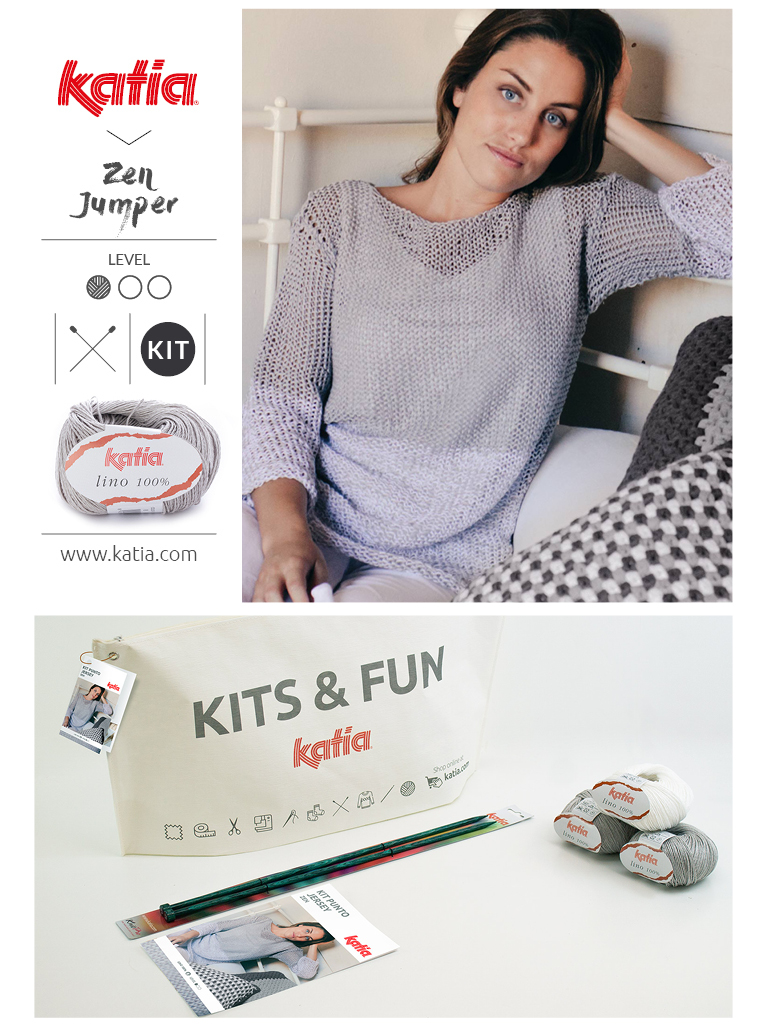 Hello Bag Crochet Kit. Make a simple and practical tri-colour tote bag with the materials and pattern in the Hello Bag Crochet Kit.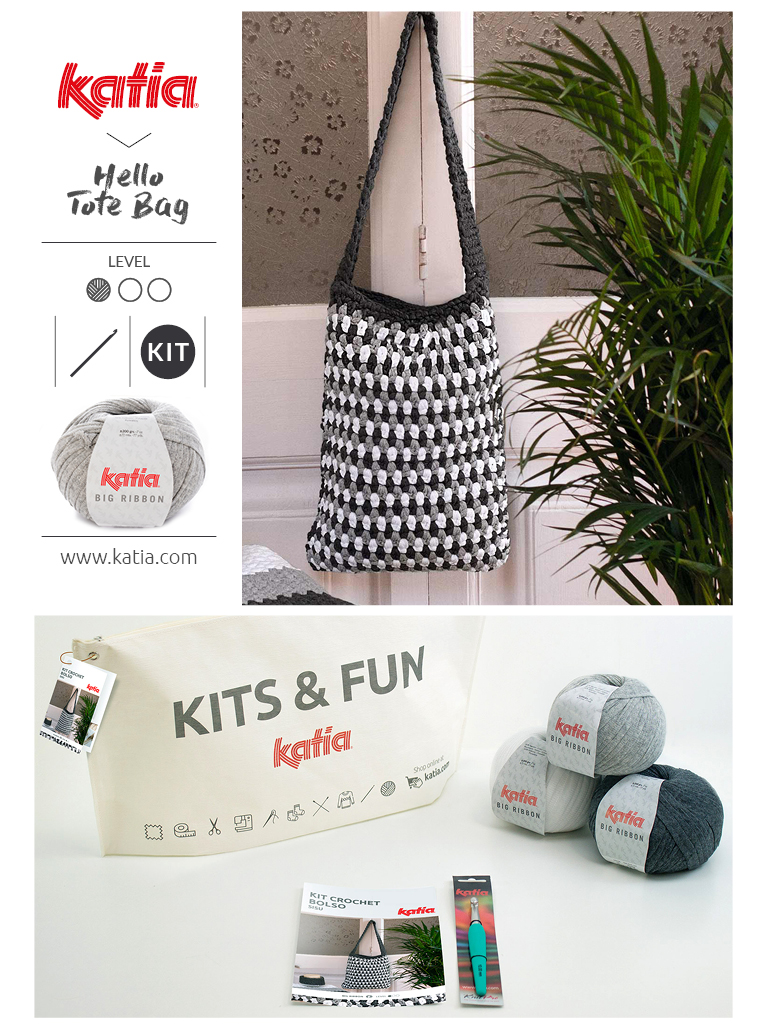 What are the benefits of knit and crochet?
A lot of studies have been made about the positive effects that knitting and crocheting can have on a person's health. However, you only need to ask a knitter or crocheter if it is true or not. Furthermore, as well as being absorbing and interesting activities (in any of the existing techniques) they have a lot of physical and mental benefits.
1. Knitting and crocheting produce happiness, increase self confidence and help create a sense of well being. They can also help change your mood. Like all creative activities they feed your imagination and artistic side. They also have a practical side and foment the concept of a 'job well done'. That's why you can get hooked on knitting and crocheting!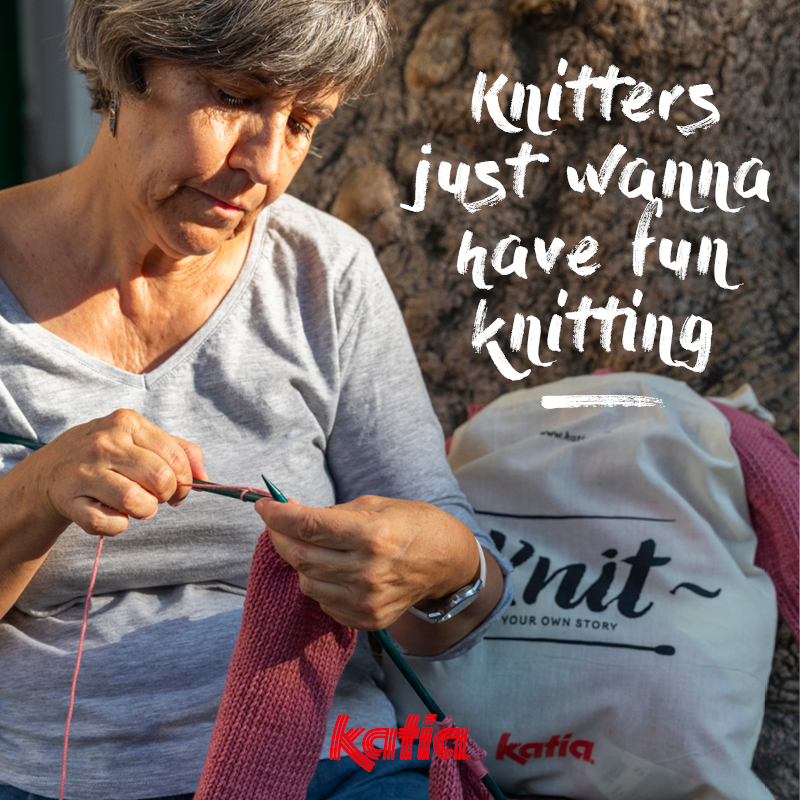 2. Both learning and teaching knit and crochet is associated with a sense of calm. They also help to develop patience and to increase a person's sense of worth and social inclusion.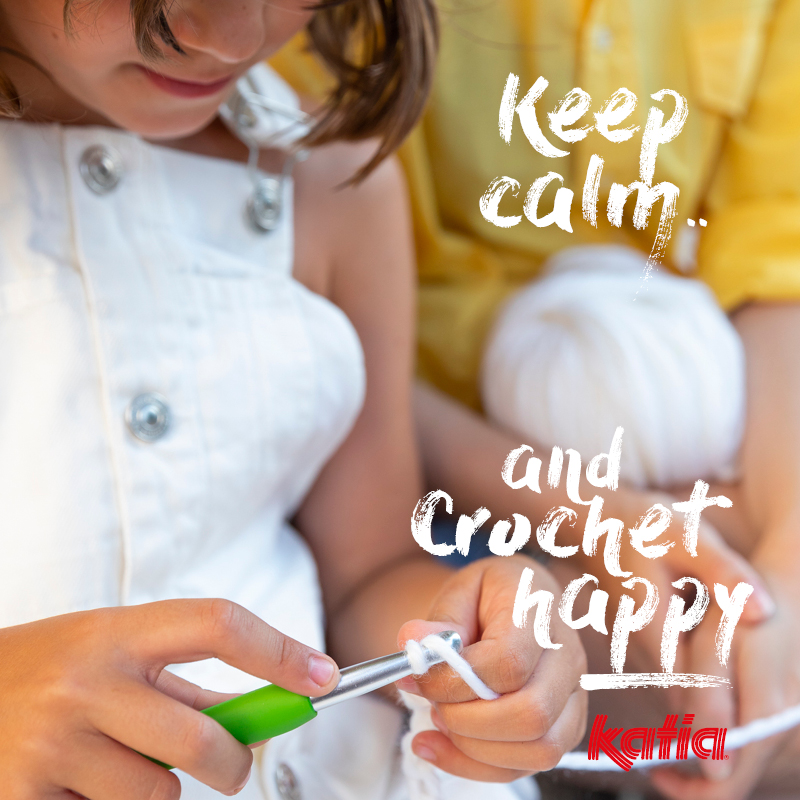 3. Knitting and crocheting can help to reduce loneliness and isolation whilst strengthening personal relationships. Sharing this pastime connects different people together at both local level (like knit and crochet get togethers in yarn shops, cafes, etc.) and a global level (like on our Facebook Crochet-Along Katia and Knit-Along Katia pages).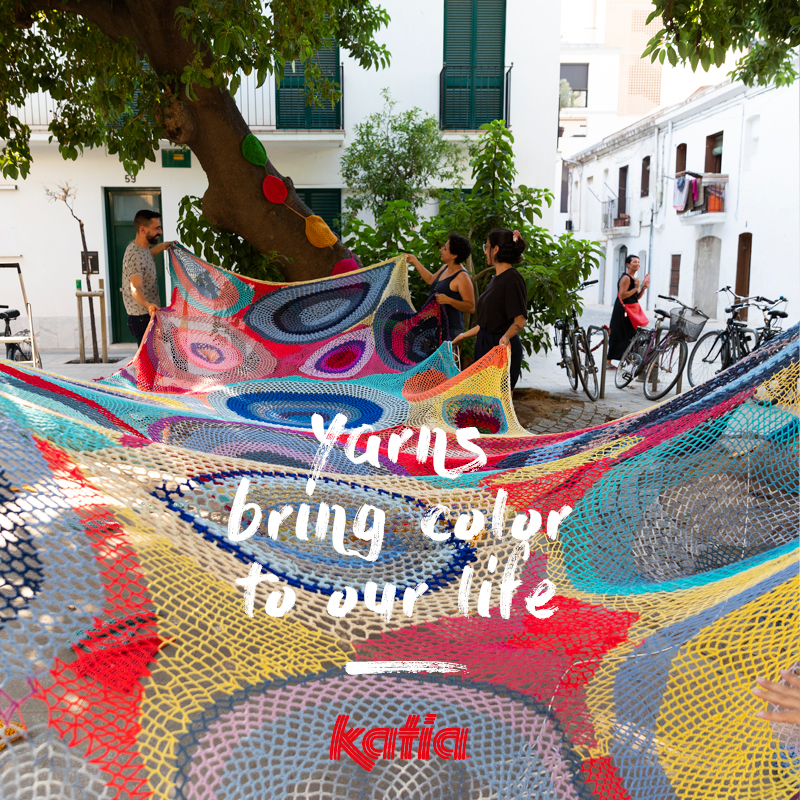 4. Investigations based on evidence show that knitting and crocheting have many health benefits: They can reduce blood pressure, slow down the effects of dementia, help to limit the symptoms of arthritis and distract from chronic pain. Counting stitches, coordinating the hands, passing the yarn… stimulate the logical part of the brain and help improve mobility problems.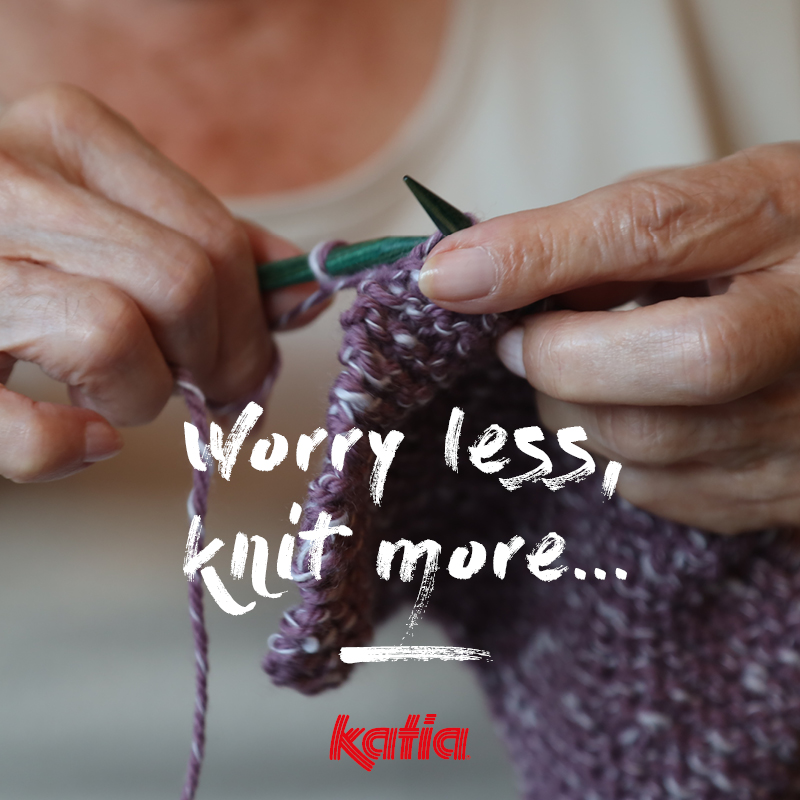 5. Regarding emotional and mental health, they reduce stress, anxiety and depression. This is because these activities, like yoga, promote relaxation, concentration and meditation.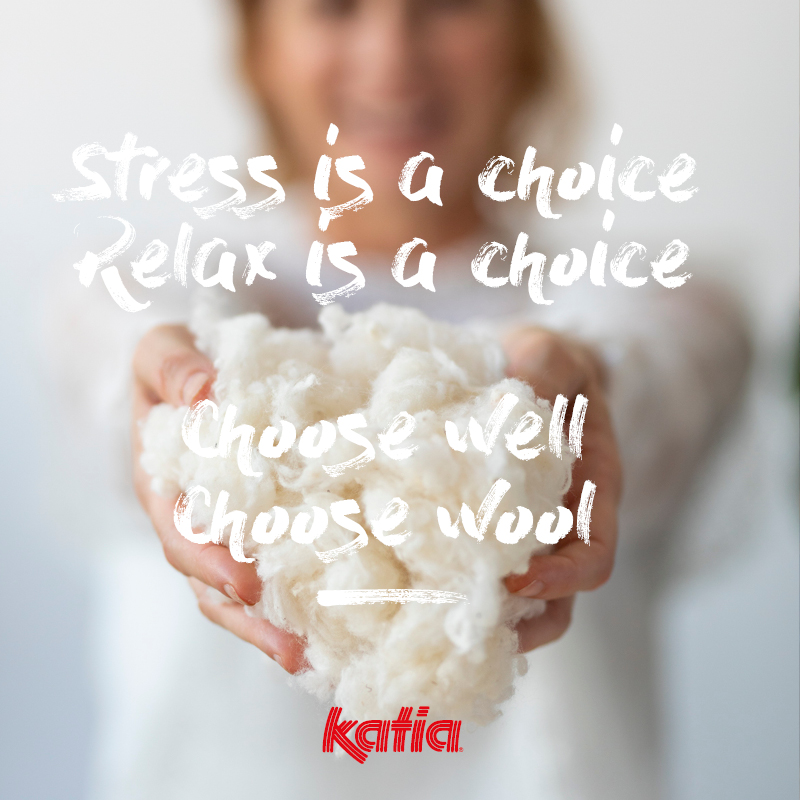 Knit and crochet have no limits
Lastly, THE WHOLE world can learn to knit and crochet. From kids to the elderly, whether they are left handed or right handed… knit and crochet have no limits. Knit and crochet where you want, when you want and with the materials you want (there are options available for all budgets). Furthermore, a knitter or crocheter can proudly wear all the garments and accessories they have made with their own hands. What more could you ask for in a hobby?