We've already returned from the International Trade Fair for Creative Handicraft and Hobby in Cologne (Germany)! As with each year, they've been three very busy days, but it's also been very exciting to present the new trends from our forthcoming Katia Autumn – Winter 16/17 collection. So, why not? We want to share some snap shots of the best of our trip through the German fair: sustainable projects, Concept Line, made by hand catwalk shows, forthcoming trends… Welcome to our Katia stand at HH Cologne!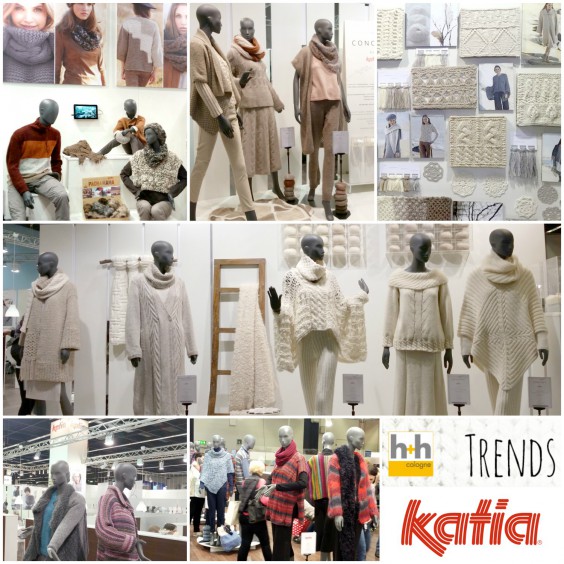 Concept. Hot on the heels of this 15/16 season's successful Concept nº1 magazine comes the even more ambitious second edition. The next issue of Concept features Concept Line which showcases specific yarn qualities whose common denominator is the presence of noble fibres like cashmere, silk, merino, alpaca… High end quality yarns intended for the joy of knitting and crocheting minimal designs, models with a relaxed beauty, the purest colours and the richest textures.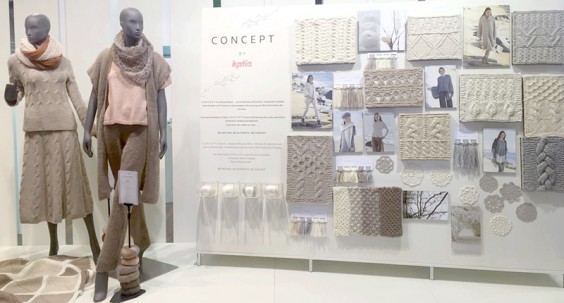 Sustainable projects: Nomada and Pacha-Mama. This space on our stand is really special because Nomada and Pacha-Mama are yarns with a rich history and sustainable projects behind them. On the one hand, we have supported the recuperation and protection of seasonal migration and shepherding, in collaboration with the brand Made in Slow, to present Nomada. And on the other, we have highlighted the painstaking artisanal craft that the Peruvian spinners from Puno, the place of origin of the Pacha-Mama alpaca skeins, have used to elaborate the yarns with such love and care.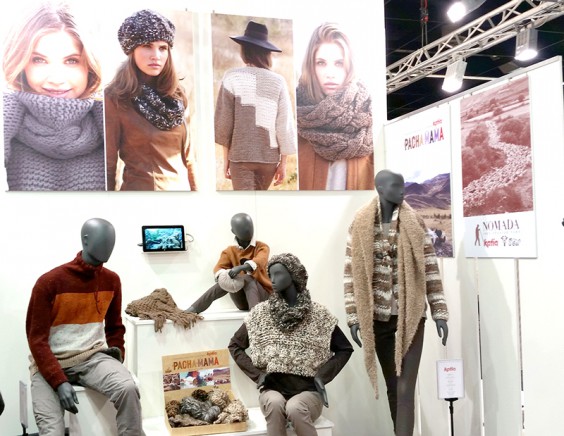 Catwalk show featuring knit and crochet trends. Before finishing this visit to our Katia stand at the HH Cologne, we want to share the proposals that we presented on the catwalk, because there's no doubt that this is one of the most important catwalk shows regarding handmade knit and crochet fashion and trends. The public that was present at the HH Cologne catwalk show already know the colour and texture trends that will invade our needles and hooks next season. Now we want you to get excited about the next Autumn – Winter 16/17 season and dream about all the things you are going to knit and crochet.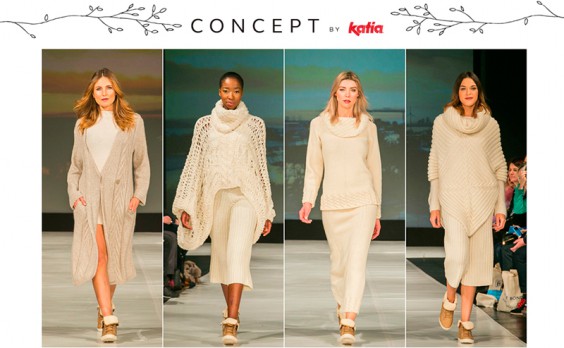 Concept Trend. Architectural designs, new silhouettes, relief stitches in neutral colours.
Fur Trend. The softness of fur envelops us in an array of relief patterns, soft textures, wintery designs and subtle colours.
Mohair Trend. The distinctive mohair yarns are the focus of subtle colour combinations, degrade forms, spongy designs and a commitment to oversize pieces inspired by the 70's.