UPDATE 20/06/2016
And the winners are… 1) The image with the most "hearts" (Likes) on Instagram.
2) The winning image chosen after making a prize draw with all the participants.
Thank you so much for taking part!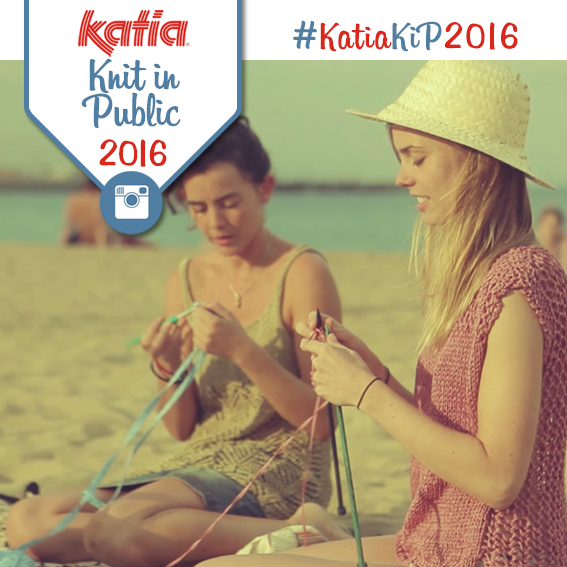 In the park near home, in the city centre square, in that trendy cafe, waiting for a flight at the airport, on the train going to work, at the beach watching the sea, in the wood underneath a tree… which is your favourite place to knit or crochet when you are out of the house? Show us before the 18th June and win a batch of Katia Spring · Summer 2016 magazines and yarns! Share a photo on Instagram of someone knitting or crocheting in that special place, include our hashtag #KatiaKiP2016, mention our profile @katiayarns and participate in our Katia Knit in Public 2016 competition.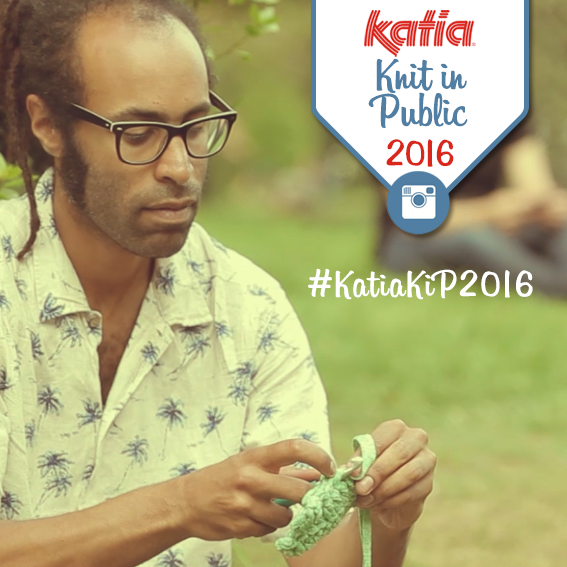 World Knit in Public Day is celebrated on the 18th June, but here at Katia we want to reward you for taking your love of knit and crochet out of the four walls of your home before this great day. Furthermore, it's something that we want to reflect in our Summer Knitting with Katia video this year. If you still haven't already seen it, press play!
What are the requirements to participate?
The image must show the action of knitting or crocheting(with needles, hooks, loom, fingers…) in a public place. Of course, the photos must be taken by you.
You must include the hashtag #KatiaKiP2016 and our profile @Katiayarns.
The photos must be published within the duration of the contest,from the 18th May to the 17th June 2016. Images published before 18th May will not be admitted.
Ensure that your Instagram account is public (not private) so that we can record your photo without any problems.
The competition is open to all European residents.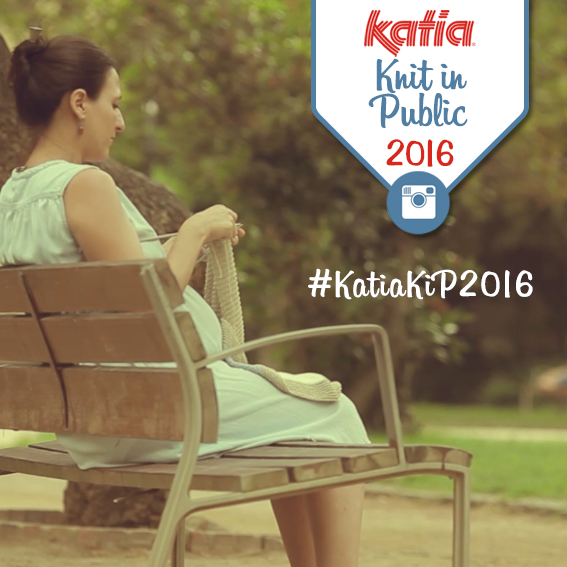 And the winners are… 1) The image (which meets the requirements) with the most "hearts" ♥ on Instagram by the 17th June (12h local time). 2) The winning image chosen after making a prize draw with all the participants. Both images will be published on our Instagram account and we will send the winners a message via Instagram to ensure that they receive their prizes.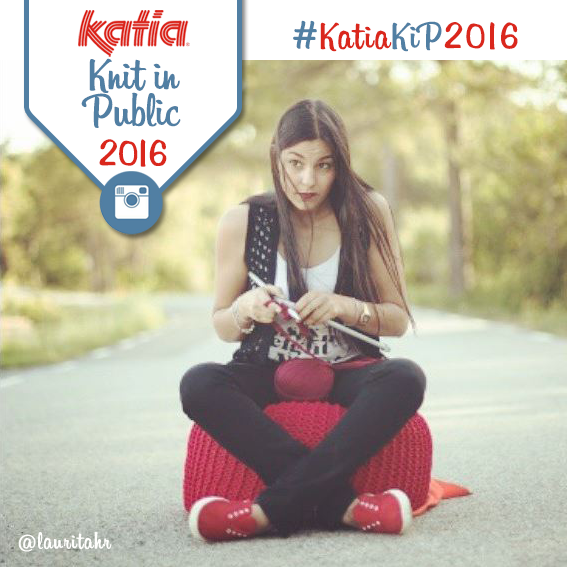 @lauritahr, one of the winners of our Instagram contest Katia Knit in Public Day 2015.
Join the World Knit in Public Day!
Do you know if your city hosts a World Wide Knit in Public Day event? Take a look at the Katia Knit Day Map and don't miss your nearest event. All knitters to the streets!