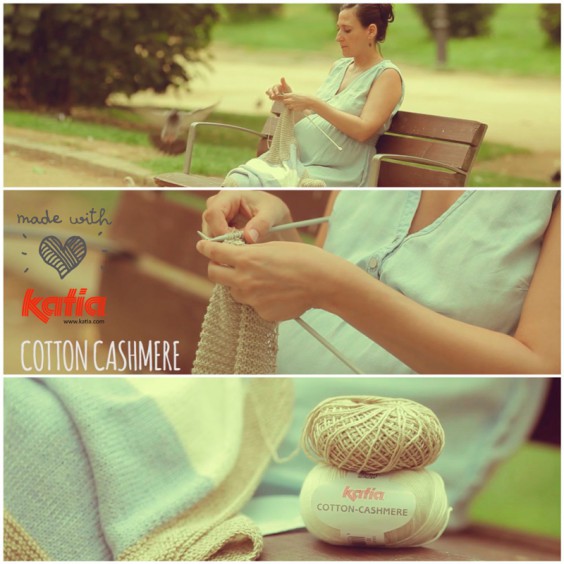 Their first baby booties, their inseparable baby blanket, that little jacket that you'll welcome him or her into the world with… are you expecting a new baby to join the family? If so, then this post is for you and your desire to make all these first details unforgettable. Dress your baby with the most special clothing: the clothes knitted or crocheted by you with love and with exceptionally soft yarns created to caress the most sensitive of skins. Like our new 100% natural Katia Cotton-Cashmere: one of the yarns featured in our video Summer Knitting with Katia. Remember! You can download the baby blanket pattern made with Cotton–Cashmere that features in our video.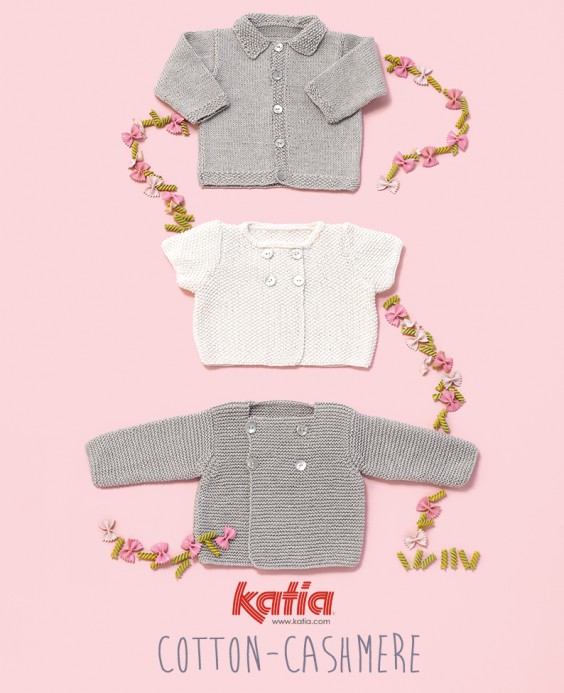 We love little knitted and crocheted dolls and toys! Have fun crocheting this set of cars, using Katia Missouri, to decorate his or her room. Surprise yourself with the extensive colour range of this new Spring / Summer 2016 yarn which is available in 32 contemporary summery colours that can also be combined in beautiful little knitted jumpers and jackets.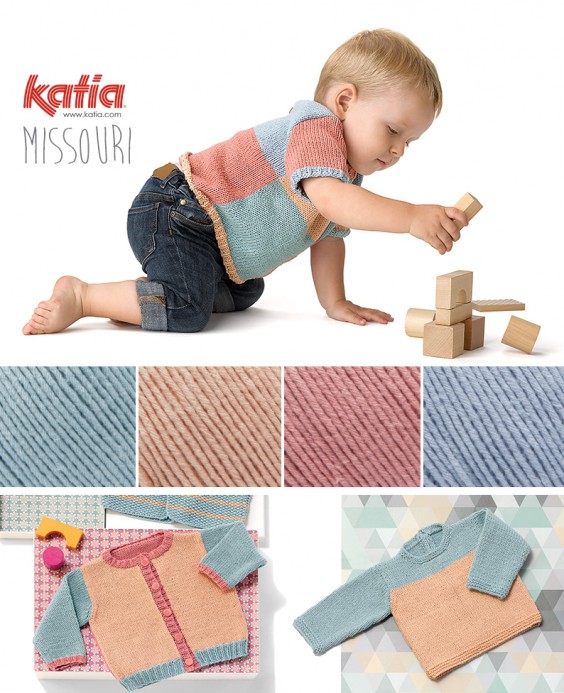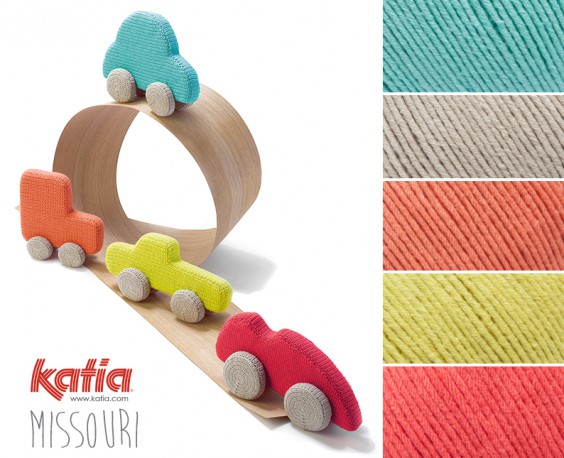 Do you prefer crochet? If so, we recommend Katia Cablè 5 (in 28 colours), our special mercerised Egyptian cotton that is perfect for making the first crochet garments for your baby: adorable booties using only one ball of yarn, or sweet little jackets and jumpers for newborns made with 2 balls of yarn.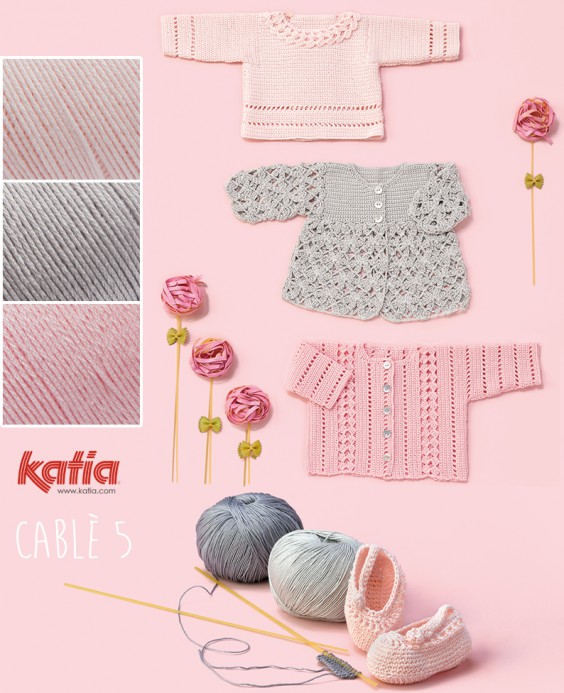 Finally, take care of your baby's sweet dreams with a soft cosy little blanket made from Katia Baby Soft 3.5. You only need 3 balls – of the colour of your choice from the 24 available – to knit these charming baby blankets: these adorable projects will accompany your baby in his or her cradle during naptime, whilst going for a stroll in the baby buggy…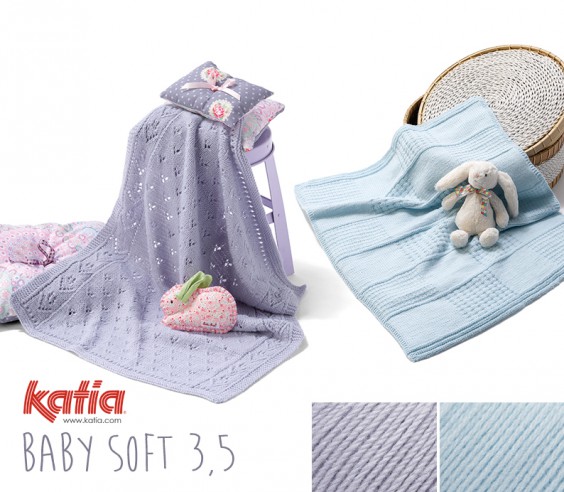 In addition to Cotton–Cashmere, Missouri, Cablè 5 and Baby Soft 3.5, you'll find many more Spring / Summer 2016 yarns for your baby on our web page. Browse through the Models for Baby section and amaze yourself with all the different creations in our Katia Baby magazine. There's no doubt that all these new born baby garments made by you will be transformed into a unique memory made with love!