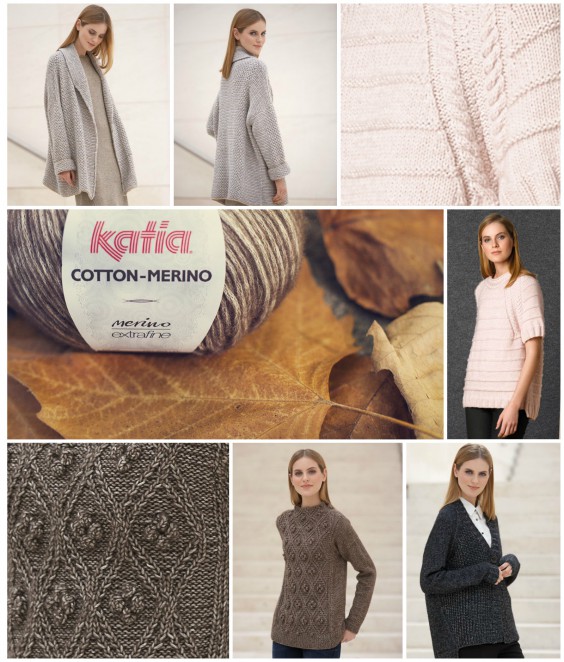 The number of people who want to knit or crochet their own handmade fashion continues to grow. Surely you too are approaching knit and crochet with a different view of how to create your own clothing. If the garments with your 'own label' are taking your wardrobe and you always find yourself with natural high quality yarns on your knitting needles or crochet hook, we want you to know about one of our 10 magazines: Katia Concept nº1.
Waistcoats, jackets, cardigans, sweaters, neck warmers, scarves, ponchos… as many as 45 handknitted designs with instructions. One by one, Katia Concept invites you to experiment with our finest quality elegant yarns from the Autumn – Winter 2015/2016 collection. Plug into your creativity with these 45 sophisticated models using the highest quality materials: cashmere, silk, alpaca, merino wool… fibres which we are presenting in interesting combinations like Katia Cotton-Merino, Merino-Silk, Silk-Mohair, Silk-Alpaca or Catena Merino, amongst many others. Discover Katia Concept #1 and make the creation of your handknitted and crocheted garments even more special.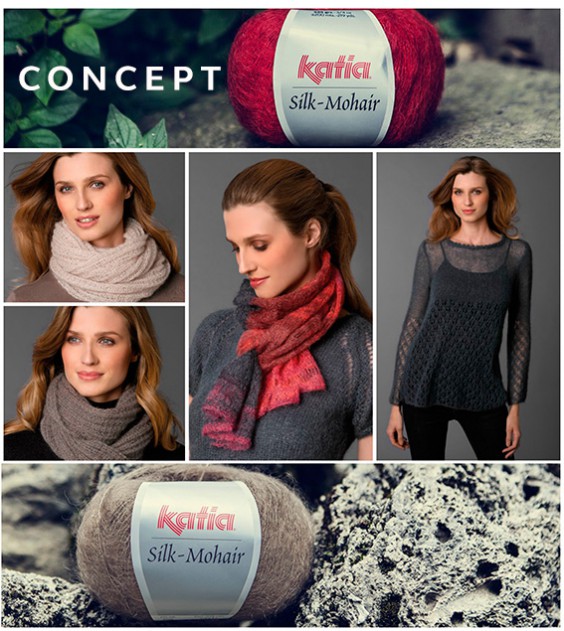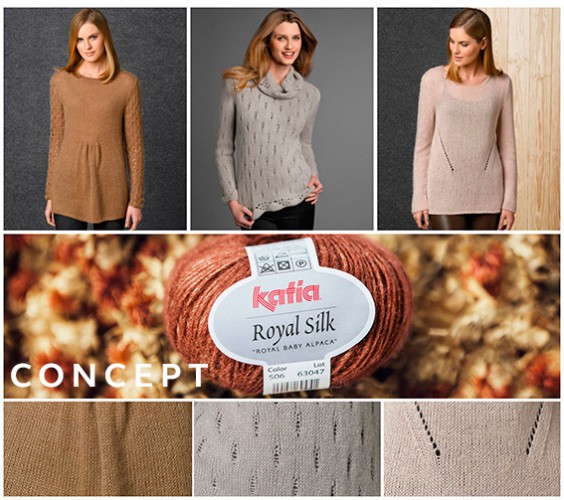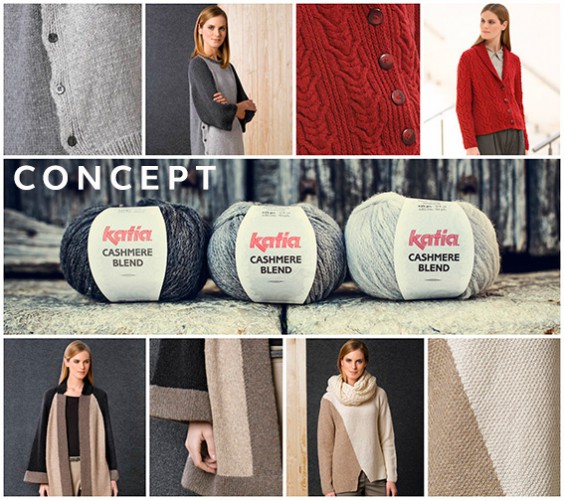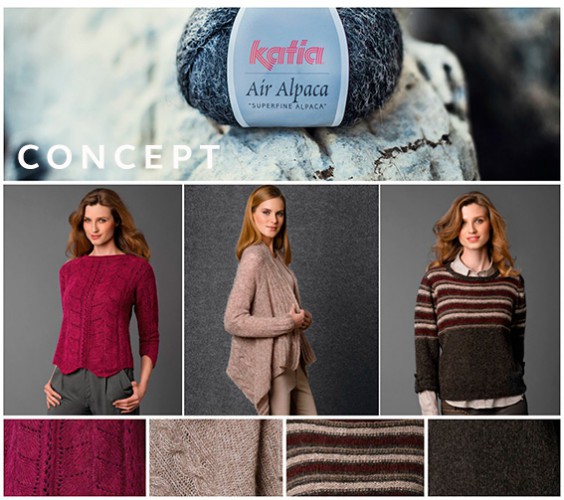 Katia Pattern Books Draw. Do you want to win a set of our 10 new Katia pattern books for Autumn – Winter 2015/2016? Find out how by clicking here.