02/oct/2015

And the winner of a set of Katia pattern books is vasso kampouri. Congratulations! Thanks to everyone for participating, checking our pattern books and telling us which are your favourite models for this Autumn·Winter 2015-2016 season.
The latest new Autumn – Winter 2015/2016 ideas are already here! We've created and developed new trends, yarns and magazines so that you can happily continue knitting and crocheting for yet another season. We've designed hundreds of models to inspire and encourage you to create your own style. Of course, your opinion is very important to us, and for this reason we want to know what it is that that you like best about this collection. We want to hear from you so that we can continue inspiring you with each new collection. Tell us which is your favourite model from each magazine and enter the prize draw to win the 10 new Katia Autumn – Winter 2015/2016 magazines.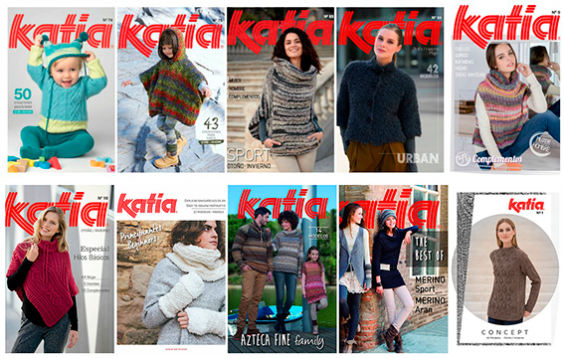 How do I take part?
1) Leave a comment on this post indicating your favourite model (only one) from each magazine: Katia Baby 74, Katia Kids 75, Woman Sport 83, Woman Urban 84, Woman Accessories 9, Basics 10, Beginners 4, Concept 1 and Azteca Fine Family 1.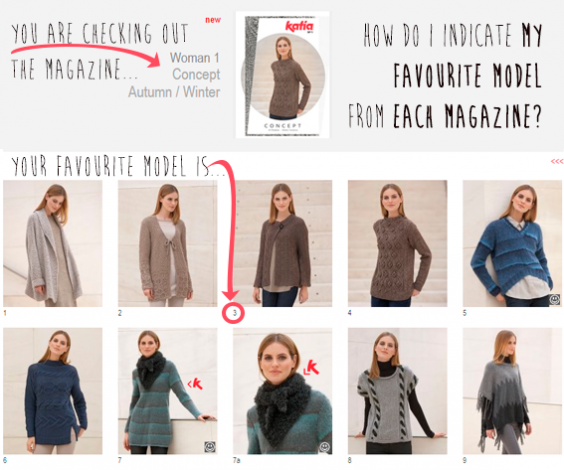 2) Subscribe to the blog. You'll receive a confirmation email, so don't forget to follow the steps as indicated so that you can complete the subscription.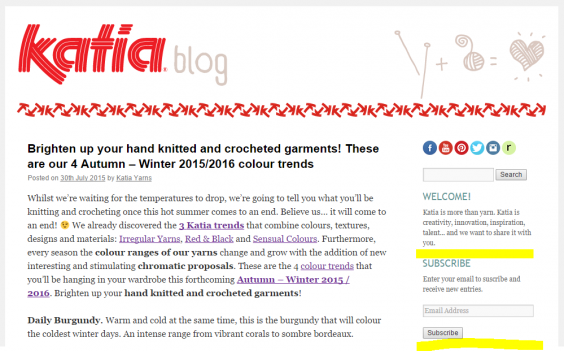 Who can take part? Anybody residing in Europe who tells us their favourite models and subscribes to our blog. Only one entry per person by email will be counted.
The prize! A batch of 10 Katia magazines from our Autumn – Winter 2015/2016 collection.
Until when can I participate? Until 30th September 2015.
Who will be the prize draw winner? The prize draw will take place on 2nd October (12h) using Sortea2, and we will notify the winner by email.