Most moms and dads would agree that kid's pyjamas are one of the garments that get worn most during the winter months. True? Kids prefer to stay home and play indoors when it's cold and rainy outside. Or curl up on the sofa watching a film and eating popcorn. Therefore, we wanted to include this basic in our sewing pattern range for the new Autumn-Winter collection. It is a two piece pattern with a T-shirt and pants with cuffs. Sizes range from 5 – 12 years. And the sewing level is intermediate.

Pyjamas for kids
We recommend using jersey knit fabrics to make this project. Thanks to its composition and elasticity it is comfortable and soft. Furthermore, it is available in a wide variety of print options. Our winter sweat fabric is also an option for making cosy pyjamas and sweat tops and pants. This is a warmer fabric with a soft fleecy layer on the inside.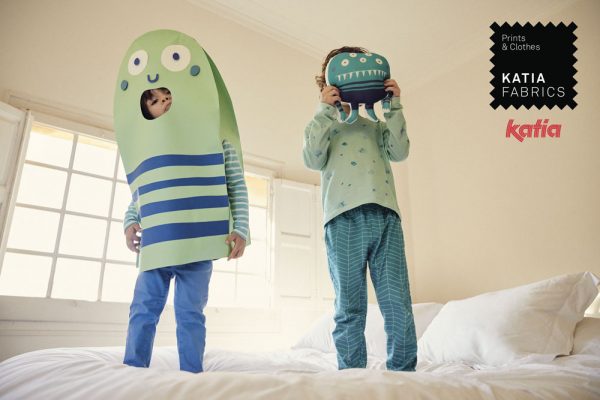 When using these types of jersey knit and sweat fabrics, we recommend that you always pre wash the fabrics before starting your project. In addition, always use a ball point needle for sewing stretch fabrics. And finally, use a twin needle to sew neck trims, cuffs and waistbands. It creates a professional finish. We have sewn the first design with the Halloween fabrics jersey Spider and jersey Halloween.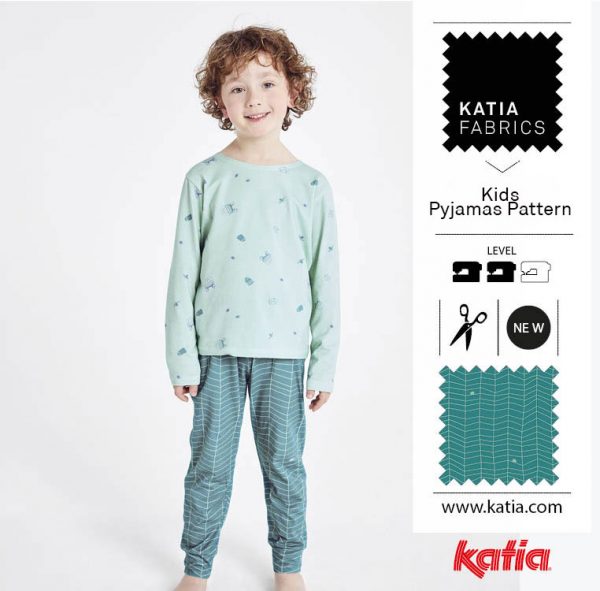 And the second with jersey Xmas Santa and winter sweat Xmas Snowflakes both from the Christmas fabric collection.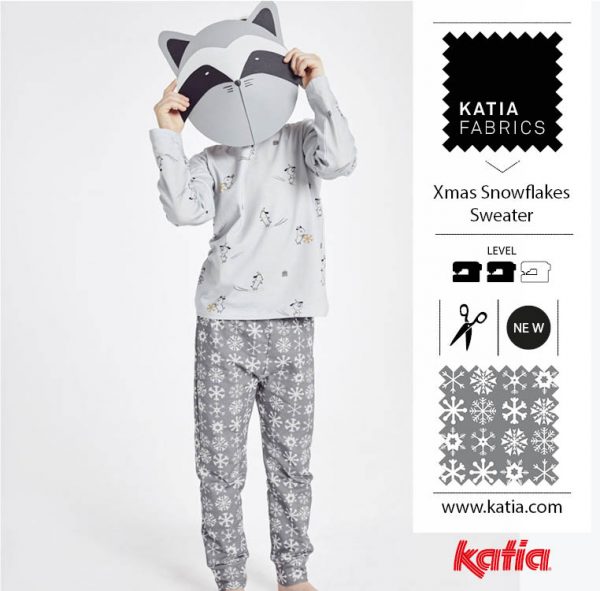 Katia Fabrics
Find everything you need to make these projects in Katia Shops and in our online sales platform katia.com.