Knit lover! There are many ways to celebrate Valentine's Day, including way beyond the 14th February. Like when you arrive at home, sit down on the sofa and dedicate time to your partner, kids, friends or to any of those things that you're passionate about: reading, listening to music, watching a film, and of course, knitting or crocheting… with love. A passion for knitting and crocheting that starts on this sofa, but that extends much further, isn't that true? For example: by sharing an image of your latest project on Instagram; by thinking about the favourite colours that you'll use to knit that sweater for that special person; by joining hundreds of knitters and crocheters in a solidarity action and knitting or crocheting to help keep people, who are thousands of miles away from you, warm…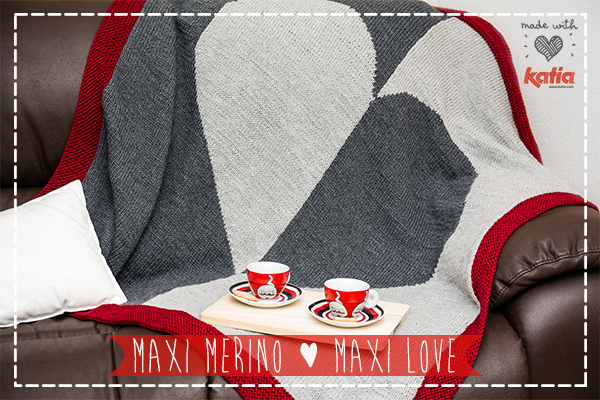 Knit, love and share! Inspired by all this, we've come up with a gift for St Valentine's: a knitting pattern to make this Maxi Merino blanket made with ♥.  Download the Valentine's Blanket instructions, choose 2 complimentary colours – the proposed model is knitted with Maxi Merino col. 13 and col. 51– and knit this heart inspired by yin and yang. There are so many different kinds of love in the same heart, don't you think? We hope you'll enjoy knitting this project, that you'll fall in love with the results and you'll star in many special moments of sofa, film and Maxi Merino blanket.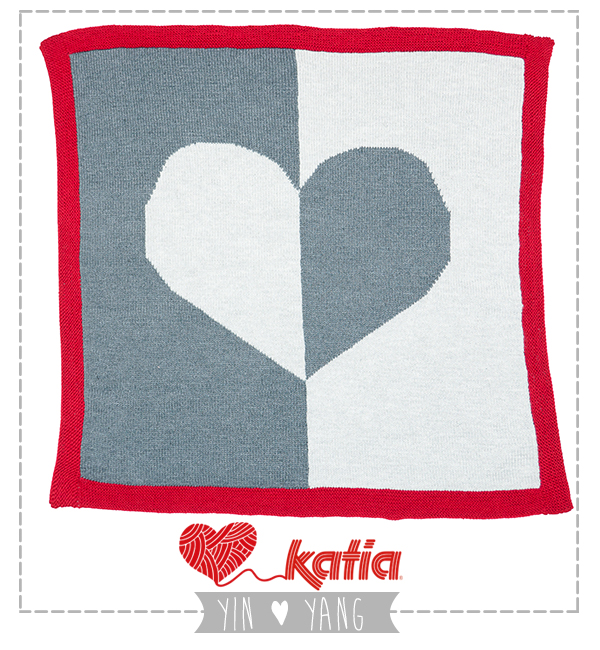 Are you ready for the most romantic day of the year? Love is in the air!