Knit and especially crochet are the protagonists of many of the big brands' trend proposals for this Spring / Summer 2016 season. Surely you've already noticed! Knit and crochet garments have invaded the store windows and the pages of specialist magazines which feature the large fashion companies' collections and trends. Whether you're a fashion victim or a knitter or crocheter who is faithful to their own style, we invite you to discover one of the Spring Summer 2016 Couture and Ready-to-Wear fashion trends: Fishnet and Mesh. To prove our point! Here's a compilation of interesting and daring proposals from renown designers which feature a whole variety of fishnet and mesh crochet in their designs.
FOTOS: Vogue.com
Fashion bloggers, celebrities, actresses… also follow this Fishnet & Mesh style to complete their outfits. We don't want to convince you of anything with all these examples, because you already know well enough that to knit and crochet your own hand made clothes and to wear them with pride is super cool ;). We merely want to point out that this season the fashions are on your side, so grab your hooks or needles and unleash your creativity.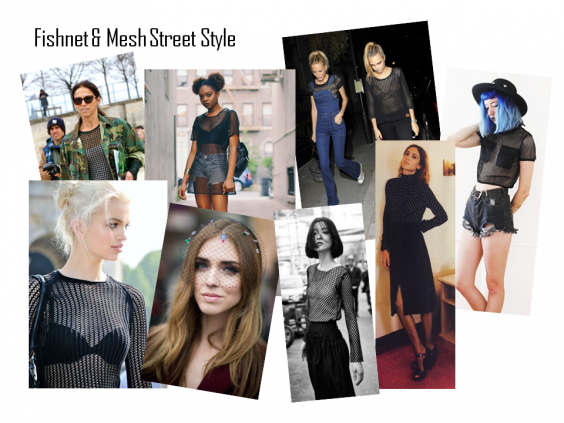 Do you need more ideas or want to learn how to knit or crochet net stitches? You're in the right place! Enter into our web page, choose your favourite yarn from our Spring · Summer 2016 collection and learn how to knit net stitches and make crochet meshes.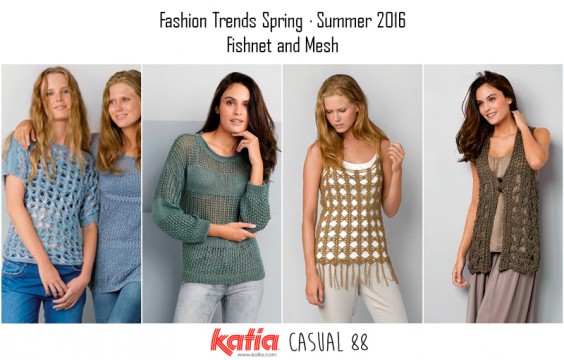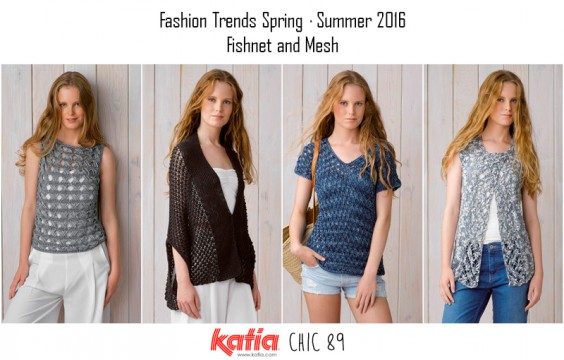 With this technique you'll be able to make complete garments or just use small details to customise your own clothing. We leave you with two DIY videos: Crochet pullover in net stitch made with Katia Big Alabama and crochet fold away bag in net stitch made with Katia Tahiti.