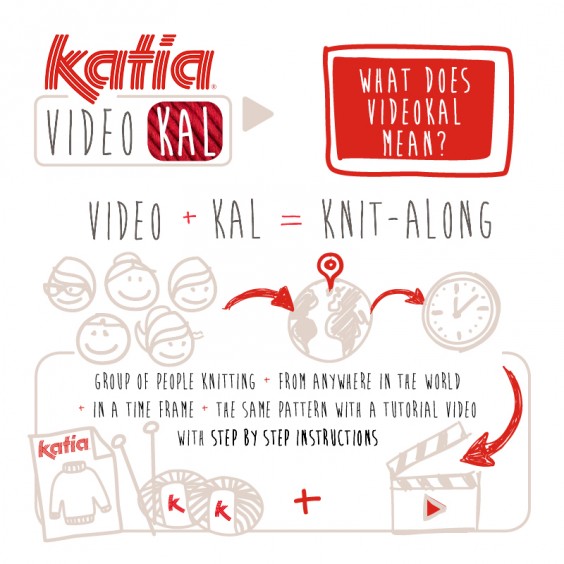 Join our Katia Summer Special Video Knit-Along! Follow the video instructions, download the knitting pattern and knit your shawl with Katia Tahiti, Tahiti Beach or Tahiti Spray. Share a photo of the result on our Facebook Page during July and August. Among all participants, we will raffle yarn and needle kits for our September's Video CAL & KAL.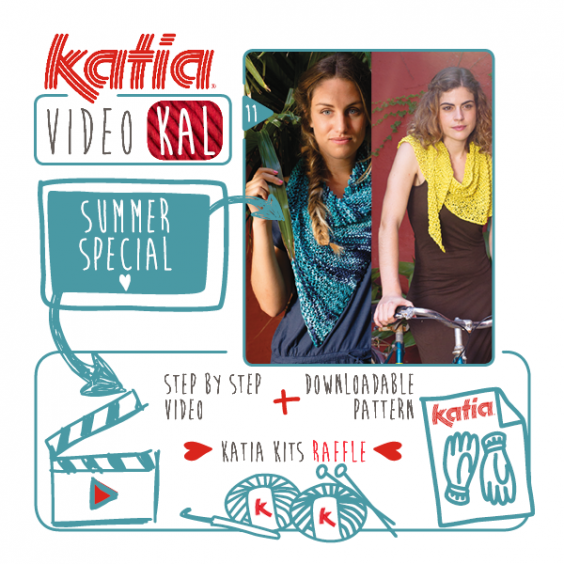 These are the materials you will need to knit your shawl. Are you ready?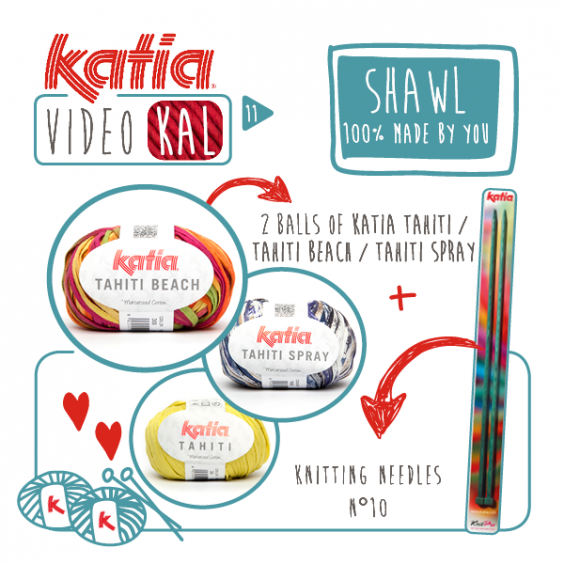 Here you have the video tutorial and the knitting pattern for you to knit this shawl in your favourite color of Katia Tahiti, Tahiti Beach or Tahiti Spray.
Have fun with your project and share the progress of your participation in Katia VideoKAL! Use the hashtag #KatiaVideoKAL in social networking sites to connect with other knitters, share results and solve doubts.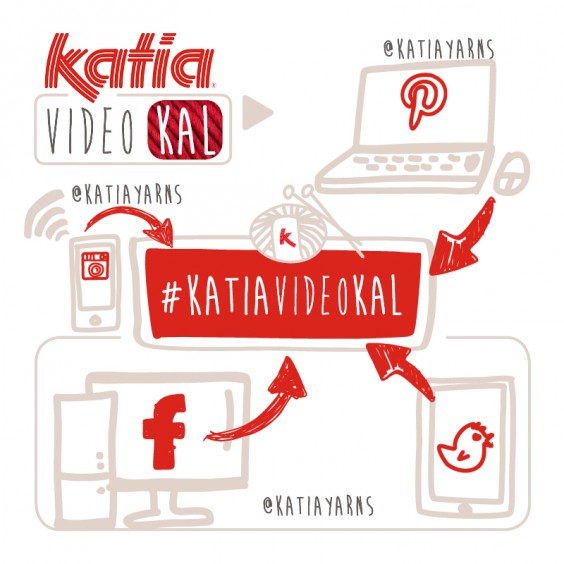 Participate! Remember that you can win a kit with the material necessary for September's Video KAL & CAL. Knitting in summer has its rewards!