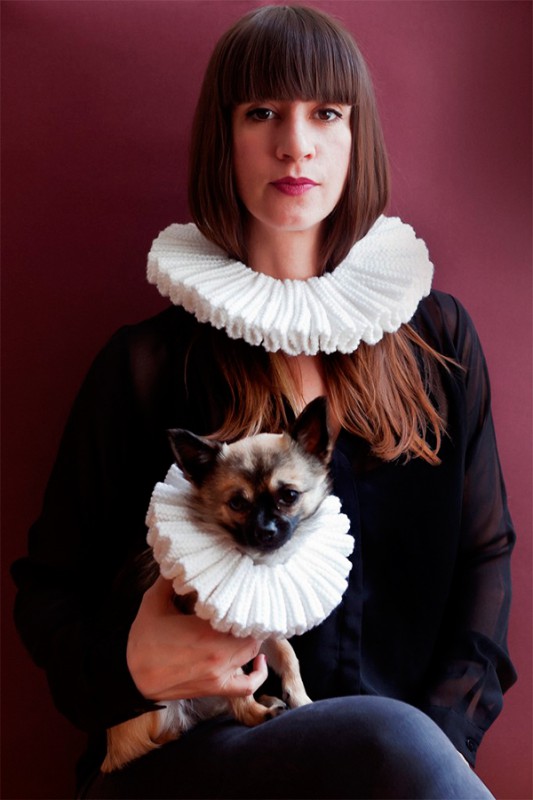 If there's at least one 4 legged member (dog, cat, rabbit, hedgehog…) amongst your loved ones, you're going to love this new Craft Lovers. Emmanuelle Esther is a knitter and co-founder of Collectif France Tricot, and is both a creative person and an animal lover from France who is now based in Berlin… The perfect combination for generating knitted projects which are personal, surprising, daring and, on occasions, magical due to their apparent simplicity. Emmanuelle Esther has knitted (using Katia Big Alabama) a bandana for small pets, but ones with a big personality… like Loki, her friendly Chihuahua who is proudly wearing this charming red bandana that gives him a really cute little cowboy appearance.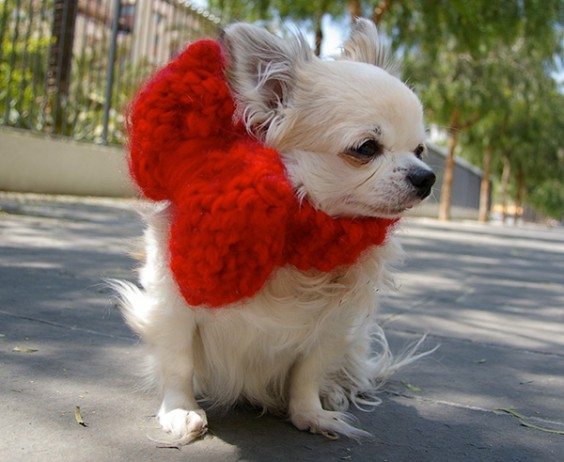 Follow this simple pattern from the singular Emmanuelle Esther to knit an amusing bandana for small size pets, but ones with a lot of personality, using a ball of Katia Big Alabama.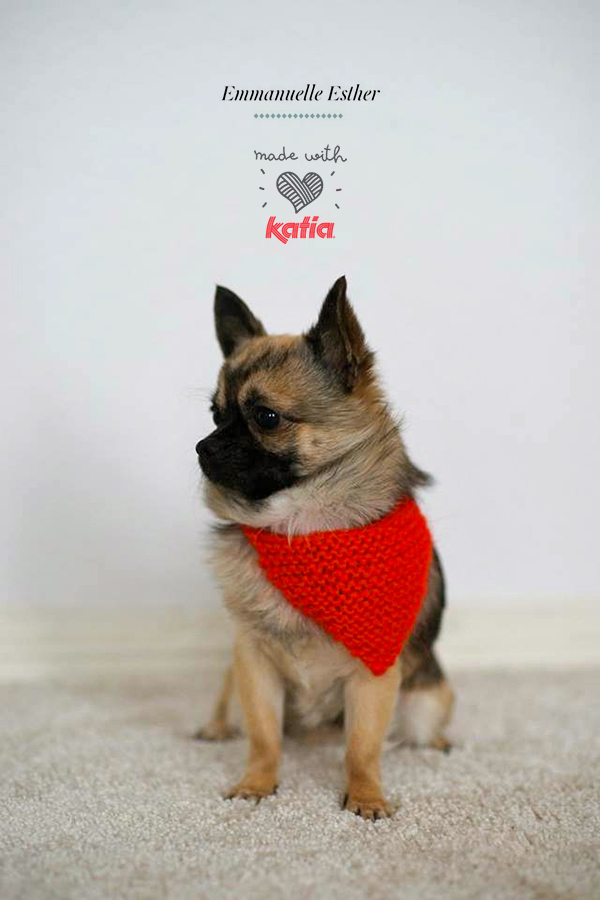 Bandana for a tiny dog knitted with Big Alabama by Emmanuelle Esther
Materials: 1 ball of Big Alabama, knitting needles size 8 (U.S.)/(5 mm) and wool sewing needle.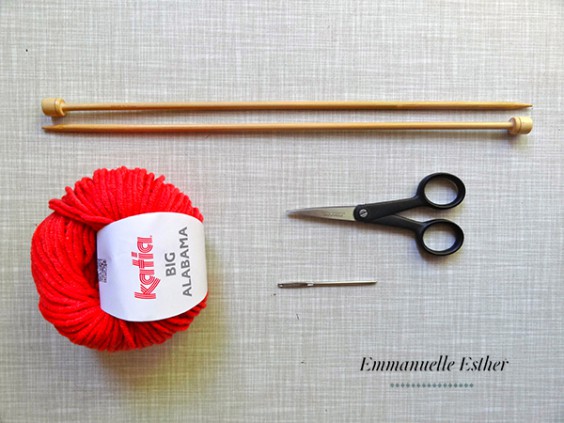 Stitches: Garter stitch.
Triangle: Without working too tightly, cast on 26 sts. Decrease 1 st at each edge on every alternate row and finish with a point. Fasten off and neaten all loose ends.
Tie Loop: Cast on 90 sts, work one row then bind (cast off) all sts. Fasten off and neaten all loose ends then sew the tie loop onto the triangle.