Do you knit or crochet for your pets? Cats, dogs and other animals in your family can also enjoy the benefits of your love of making things by hand. You'll be amazed at what you can make for them! A quick Google search will reveal a world of ideas to wrap up your pets. There's no doubt that they'll look really cute in little sweaters and hats, but it's more than likely that your dog, and especially your cat, won't always be willing to show off these models even though they've been knitted or crocheted with all your love.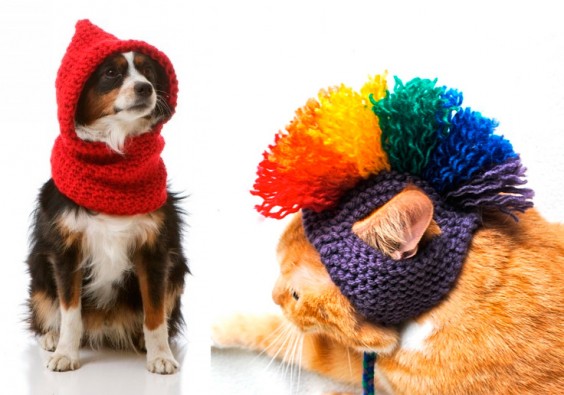 The important thing is the well being of our little companions, so why not knit or crochet them their favourite space for sleeping, playing or for taking them on a walk? Because your home is their home, here are our proposals to ensure that your pet feels like he or she is in the best of hands:
A series of soft poufs and cushions like these knitted with Katia Bombay in a surprising square spiral effect.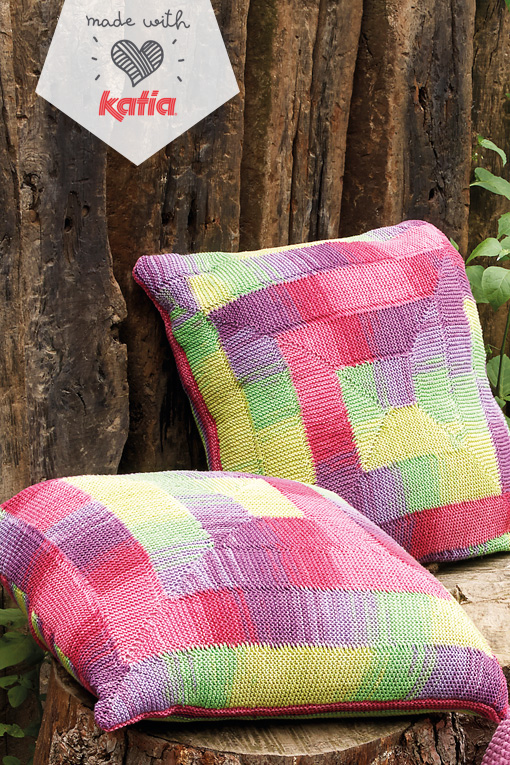 Download the pattern and follow the video, step by step, to make these soft, round poufs with Katia Big Alabama.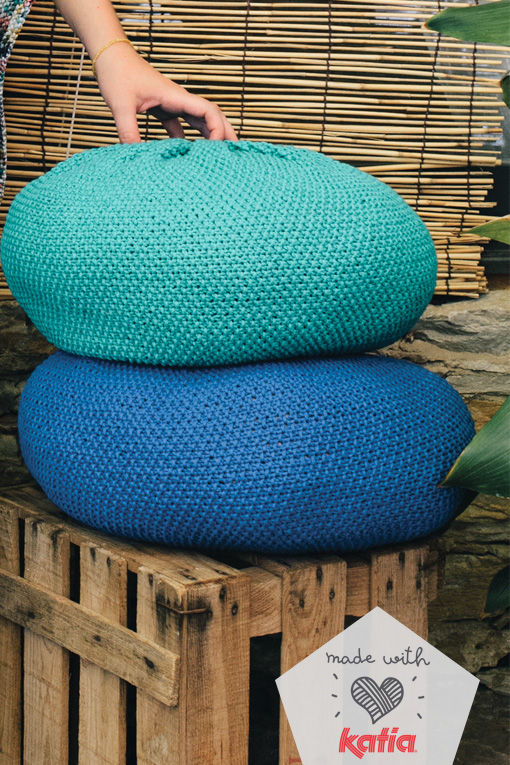 For placing anywhere in your home, rugs made with our XXL line: Cotton Cord, Cotton Cord Print, Big Ribbon and Big Ribbon Plus.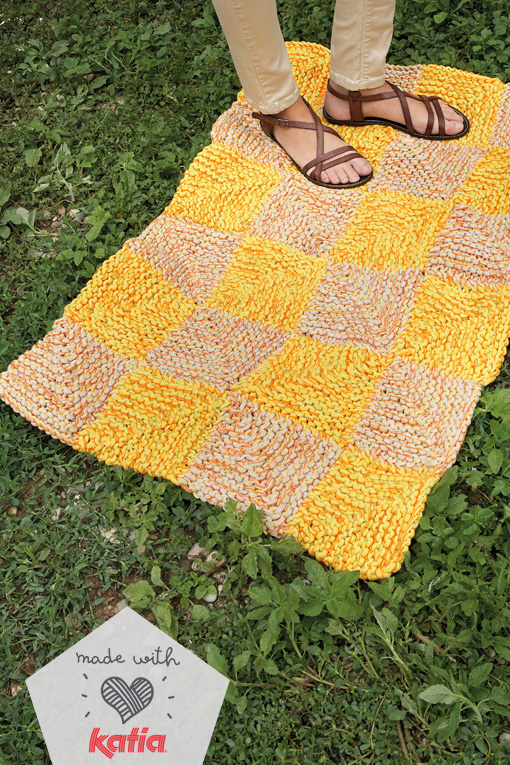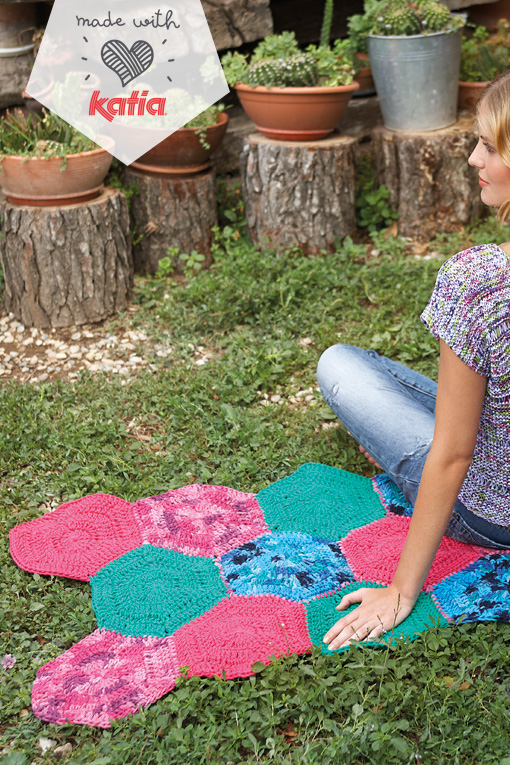 A practical bag to carry your pet whist travelling with you. Download the crochet pattern and make this pet bag with Big Ribbon.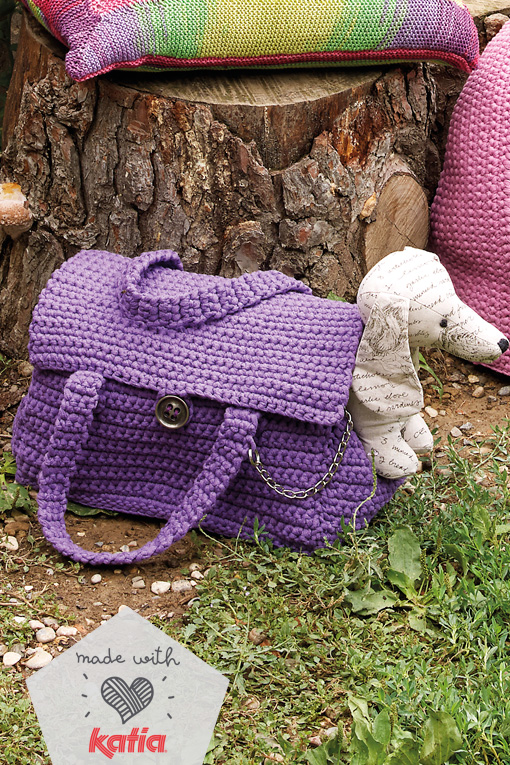 A cosy pet bed made in crochet with Big Ribbon and completed with a soft crochet cushion made with Katia Alabama. Download the crochet pattern to make this pet basket and to follow the instructions for the interior cushion.