Whether you are learning to knit or crochet, or whether you prefer simple quick projects… Take note! Here are 5 very easy patterns to knit or crochet with Katia Washi. You already know our tape yarn: soft touch, high yield, easy to work with, very light and versatile. There's no doubt that it's an ideal tape yarn for projects as diverse as tops, ponchos, cushions and much more. Furthermore, for this Spring Summer 2017 season, discover 8 new colours from the range of 27 available.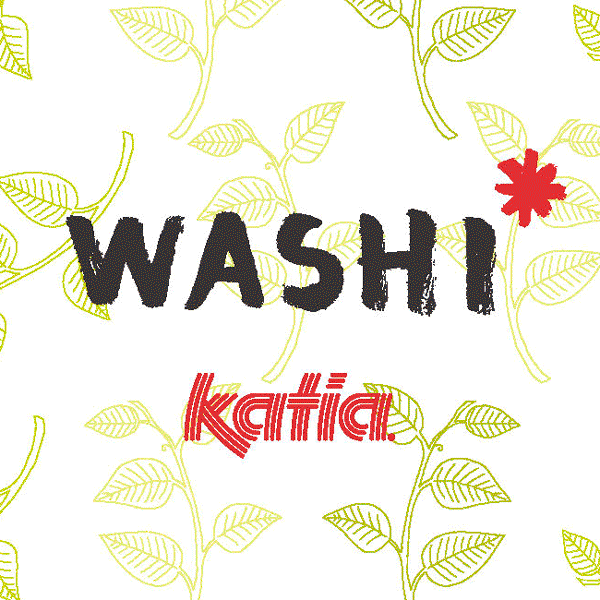 Made with Washi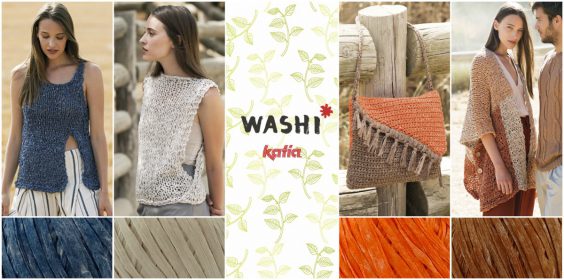 Very easy patterns
You can find these 5 patterns in our Katia Sport 92 magazine. Or if you prefer, you can also purchase the downloadable PDF's (1,95€) on katia.com. Navigate through our models to find the very easy patterns, look for the ones marked with one star (
). Furthermore, if you click on the name of the stitches used you'll go to our explanatory videos. This summer, enjoy knitting and crocheting easy, beautiful and fun projects!