Textures, colours, fabrics, models, yarns… Everything's ready! As every new year we are taking advantage of the cold days to warm up the atmosphere and our imaginations with the forthcoming Spring·Summer 2015 collections. We invite you to dream about everything that you'll do once the warm weather arrives, and if you want to discover our 4 Katia colour trends for the next season… Here we go!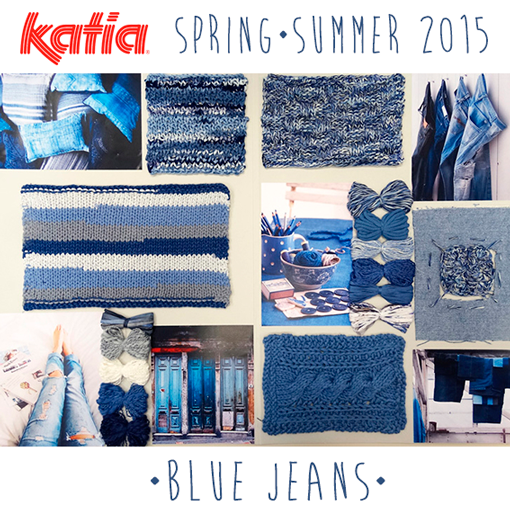 Sigue el tablero Blue Jeans Color Trend de Katia en Pinterest.
Blue Jeans. Denim blues and worn out effects return in force! Do you want some jeans that are a little bit different? Is so, why not add a touch of knit or crochet to that boring pair of jeans in the closet. Get help using Tahiti Beach, Bari, Raphia, Creta, Cotton Vintage, Bulky Cotton, Cotton Jeans, Brisa, Tahiti, Tahiti Spray and Big Alabama.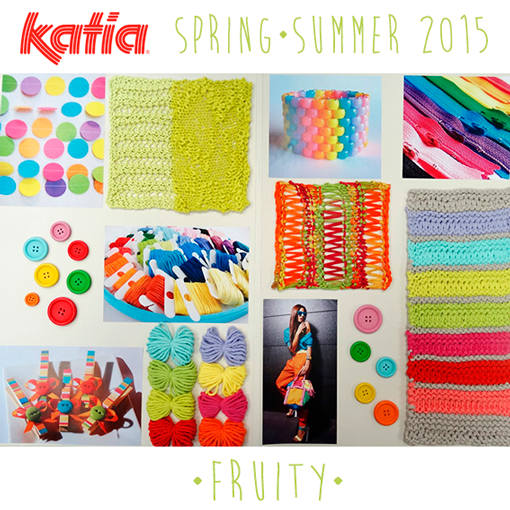 Sigue el tablero Fruity Color Trend de Katia en Pinterest.
Fruity. Lavender, mint, lemon, lime, raspberry, terracotta, coral… Play with the fruity tones of Silk Cotton, Creta, Big Alabama, Tahiti Beach and Bulky Cotton. Try combining them with neutral tones and enjoy a mixture that's fresh, sweet and full of fun!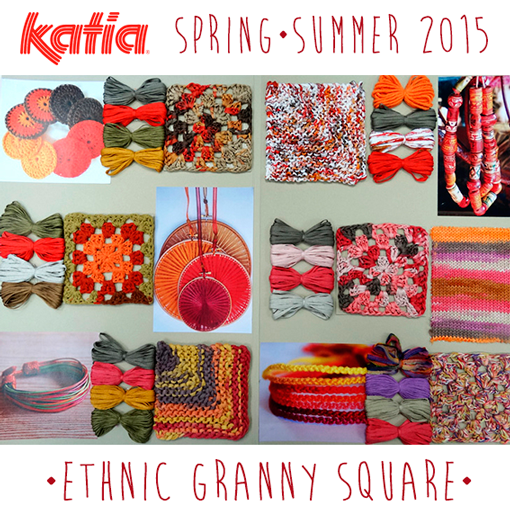 Sigue el tablero Ethnic Granny Square Color Trend de Katia en Pinterest.
Ethnic Granny Square. A journey through the eternal granny square and modular fabrics using printed colours and serene mixes. Discover a warm ethnic ambience with  Tahiti, Arte, Tahiti Beach, Bari, Tropic, Tahiti Spray, Big Alabama, Bombay, Salsa, Panama and Cotton Vintage.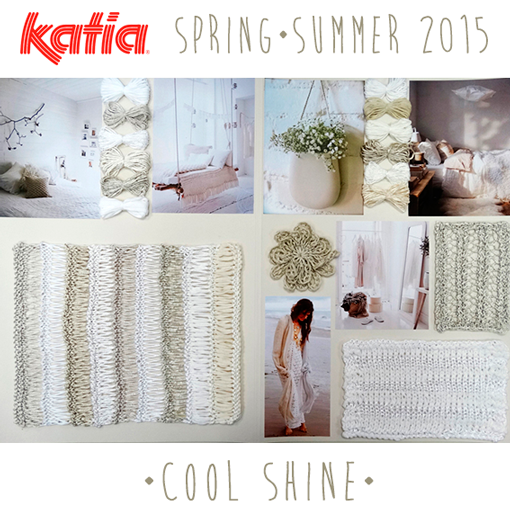 Sigue el tablero Cool Shine Color Trend de Katia en Pinterest.
Cool Shine. A romantic trend which is both subtle and delicate. Mix whites and creams together playing with matt and shine combinations using Arte, Brisa, San Remo, Viscoseta, Lido, Tahiti,Blues, Silk Cotton, Panama, Cotton 100% and Lino 100%.