Tell me a story and knit beautiful designs! Whatever your generation, there's no doubt that you'll know many of the characters from the classics: Peter Pan, Little Red Riding Hood, Snow White… Characters that continue to inspire television series, films, songs and many other forms of artistic expression today. Let your imagination fly away with these 7 free patterns! Knit and crochet these 7 fairytale designs and imagine that you are the protagonist of fantastic adventures with the promise of a happy ending.
7 Fairytale designs
1. Oriental princess inspiration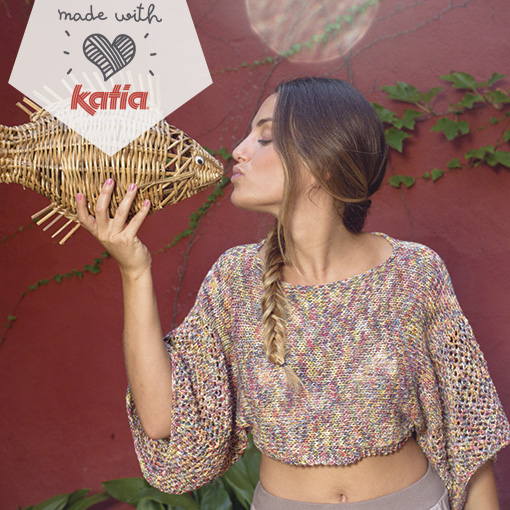 A short top with wide sleeves and open stitch work in pretty jaspé tonal effects thanks to Katia Cotton Vintage.
2 & 3. Wood fairy inspiration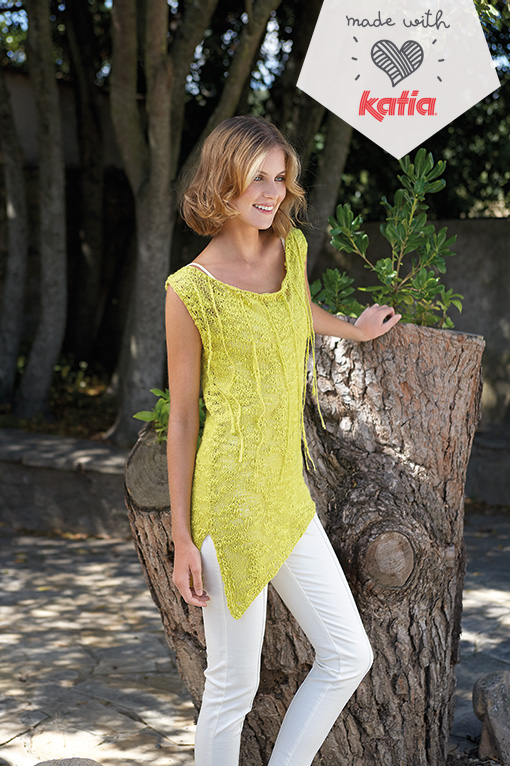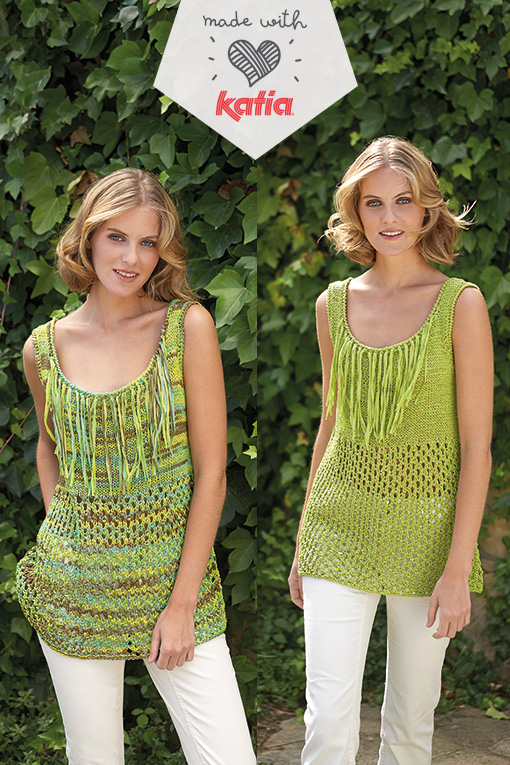 Long tops with fringing and shoulder straps in tonal greens using Katia Creta, Katia Tahiti and Katia Tahiti Beach.
4. Mirror, mirror inspiration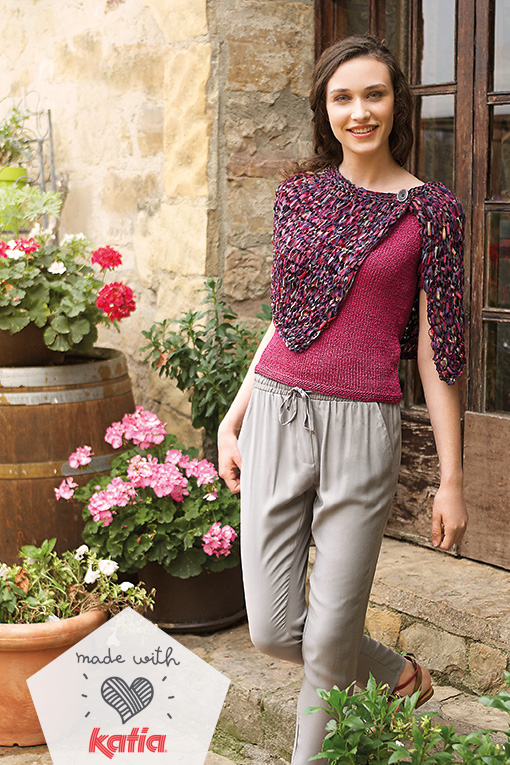 If there's one star item in the fairy tales it has to be the cape, with or without a hood, long or short as this one made using Katia Salsa.
5. Zingara dancer inspiration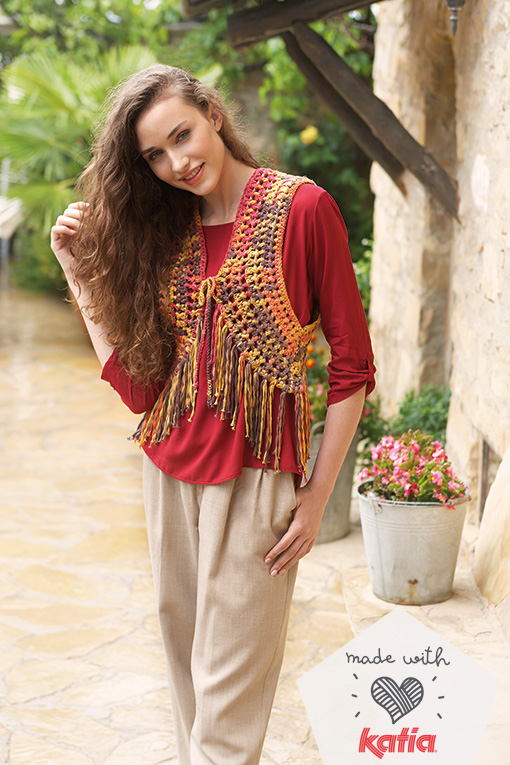 Short crochet waistcoat in warm colours with long fringing and front tie fastening using Katia Tropic.
6. Indian sorceress inspiration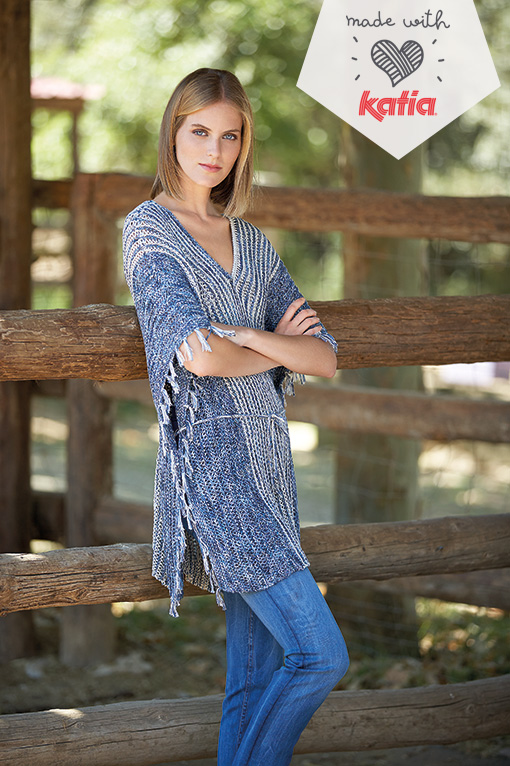 Denim blue and pearl coloured poncho in Katia Cotton Vintage and Katia Cotton 100%.
7. Sea queen inspiration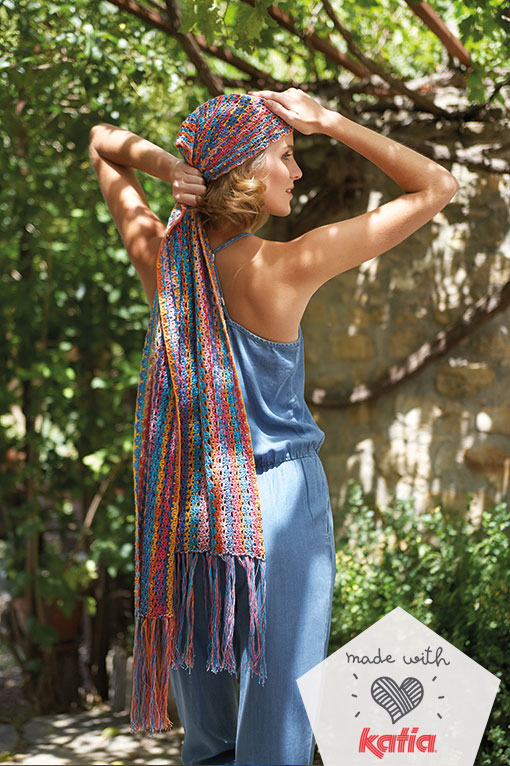 Very long and colourful crochet scarf in Katia Jaipur (col. 213) that can be made following the instructions that we share with you on our web. Download the free pattern and as Captain Hook would say – get started with the hook! 😛
And they all lived happily ever after! This is far, with 7 fairytale ideas that we hope have inspired you.
Note: Some yarns mentioned in this post may be discontinued. Please, ask your nearest store for the availability of the item you are looking for. Visit the SHOPS section of our website to find information about Katia stores and distributors. If your usual store does not currently have the item available, please email info@katia.com indicating the name, color and dye-lot (if necessary) of the item, as well as your postcode or location. We also recommend you download the yarn equivalents table to find an alternative article to the one proposed in each pattern. We hope that you will easily find what you need to carry out your project.