Cotton yarn: Cotton-Merino
70% Cotton - 30% Merino Extrafine 96 Ratings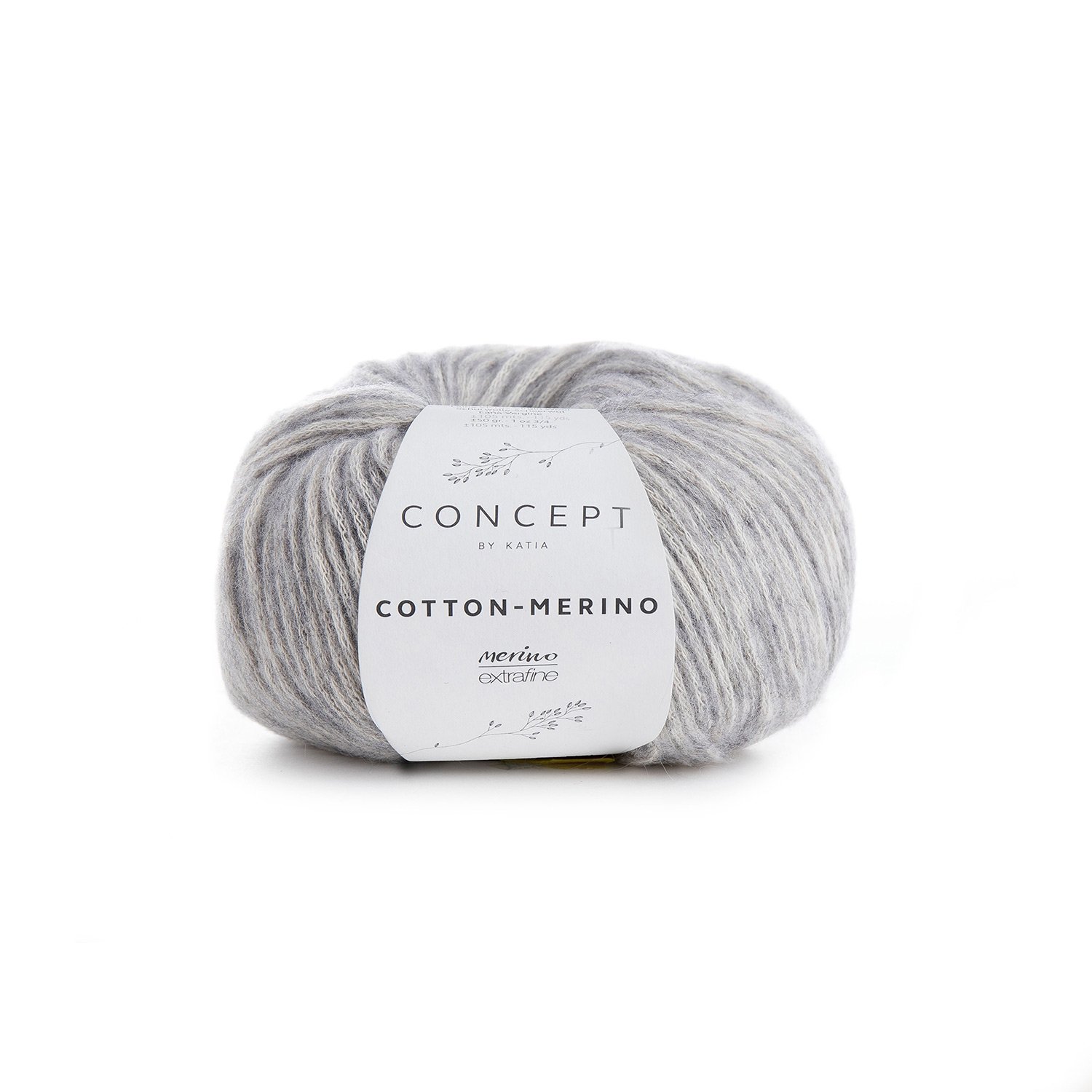 106 - Light grey
Warm cotton yarn with very light weight merino wool available in delicate pastel colours.
Cotton-Merino is a fantastic yarn for youthful dresses and elegant between season coats.
Magnificent natural fibre blend for making soft textural jumpers and occasion wear women's jackets.














50 grs. / 1 oz. ¾
105 mts. / 115 yds.