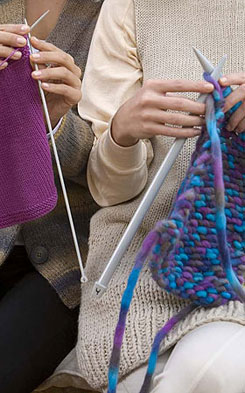 In case you didn't know, Ravelry.com is the best site there is for those who knit or crochet. It has a vast number of uses and Katia is present with its own community: Friends of Katia.

Here those of us who knit with Katia meet to amuse ourselves, exchanging experience and Katia patterns. Share your ideas with us and upload photos with your best creations! Organize your projects, stitches, needles and more. Show your work, share ideas and techniques and make friends. Discover new designs and yarns. Try out new things!

Registering in Ravelry is very easy, you only have to follows these three simple steps:
- Go to Ravelry.com: you can access directly with this link: link
- Register as a new user inserting a valid email address, you will receive a message with a signup link to create your username and password.
- Enter in the group: look for the group "Friends of Katia" and..... you can start participating!
- Follow us on Facebook.