UPDATE 03/05/16: Congratulations Dupont Nathalie (luciewoody)!  You are the winner of our Katia Summer Knitting prize draw. We hope that you'll enjoy this batch of Katia magazines and yarns. Thank you so much for taking part and for choosing your favourite pattern on our Summer Knitting video!

Because a knitter or crocheter is for the whole year… we want to ensure that your love of knitting and crocheting stays intact during the springtime and also lasts throughout the summer. Enjoy the mild weather, the daylight hours and the free time during the holidays to go and knit or crochet in the park, at the beach, your favourite corner of the city…Disconnect from the daily routine to connect with yourself, your projects and your environment. And, as we at Katia are always mindful of the spirit of World Wide Knit in Public Day, we want to encourage you to knit or crochet wherever you want. We want our coolest and lightest yarns from the Spring – Summer 2016 Collection to accompany you when you go out to knit or crochet: the Tahiti family of tape yarns, the multicolour cottons, the natural yarns, etc. So don't loose this opportunity to win a batch of magazines and yarns. Take part in our Katia Summer Knitting prize draw to knit or crochet wherever you go!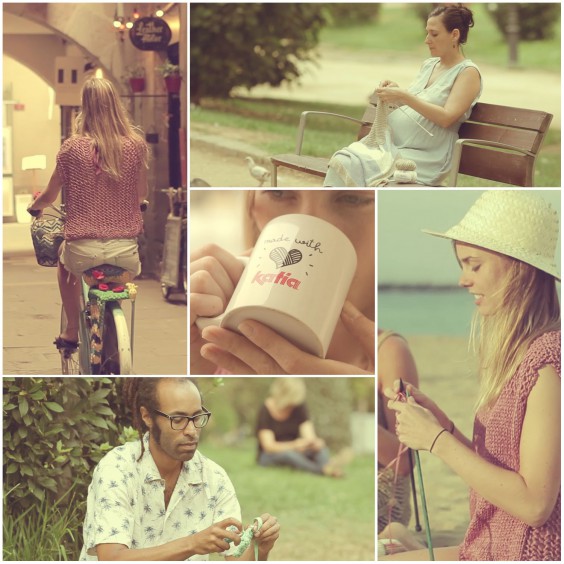 How do I take part? Hit play on the Summer Knitting with Katia video and pay attention. It will take you less than 2 minutes! During the video you'll discover 5 free patterns, pay attention! Then give us your opinion about which is your favourite model on the video:
1) Amigurumi owl made with Big Ribbon Jaspé.
2) Crochet rug made with Big Ribbon Jaspé.
3) Baby Blanket knitted with Cotton-Cashmere.
4) Crochet shawl made with Katia Chromatic.
5) Woman's Top made with Tahiti Spark.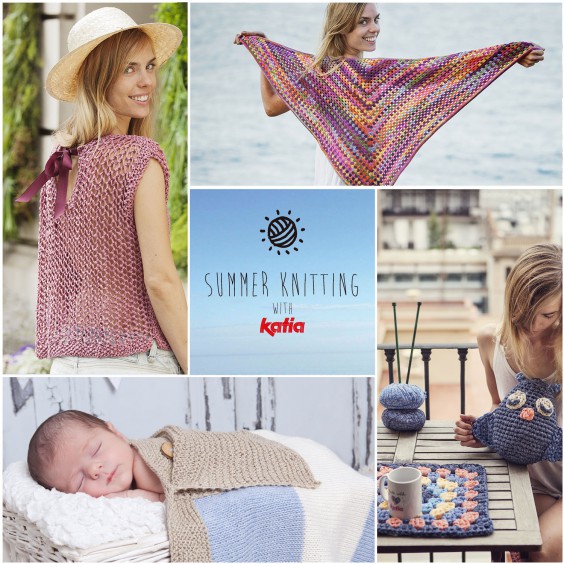 Enter the prize draw for a complete batch of Katia Spring- Summer 2016 magazines and yarns.
Who can take part? Anybody who is resident in Europe. Only one participation by email can be made per person.
Until when can I participate? You can leave your opinion until the 1st of May 2016. On the 2nd May the name of the winner of the Summer Knitting prize draw will be announced.
Leave your opinion, share and fill your summer with refreshing projects!