UPDATE 04/06/16
Katia Summer Special VideoCAL. And the winners of the 3 Katia kits with everything necessary to knit the next VideoKAL are Isabel, Fanny and Rockth. Congratulations! Many thanks to everybody for participating!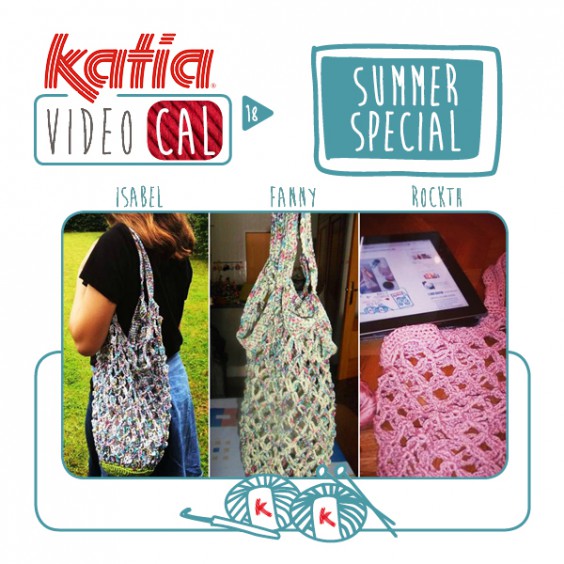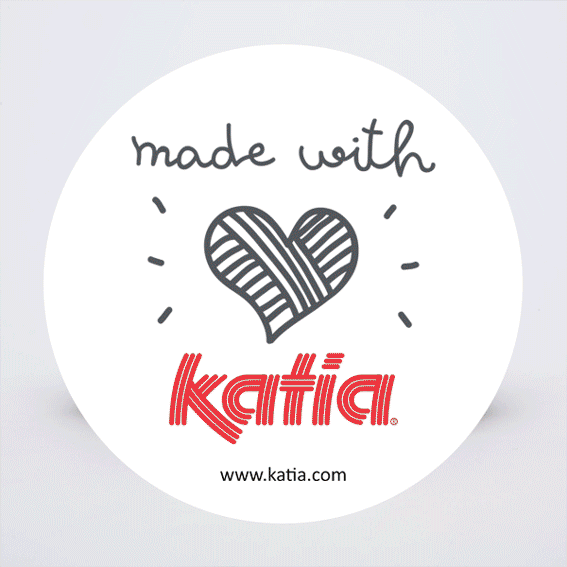 We're going to move those crochet hooks! Because the Katia Summer Special VideoCAL is back with a practical fold away crochet bag in net stitch made from Katia Tahiti. A new challenge begins here that will keep you busy during the months of May and June, and in addition to proudly being able to show it off this summer, it will also give you the opportunity to enter the prize draw for 3 Katia kits. Take part! A kit to make the next VideoKAL could be yours.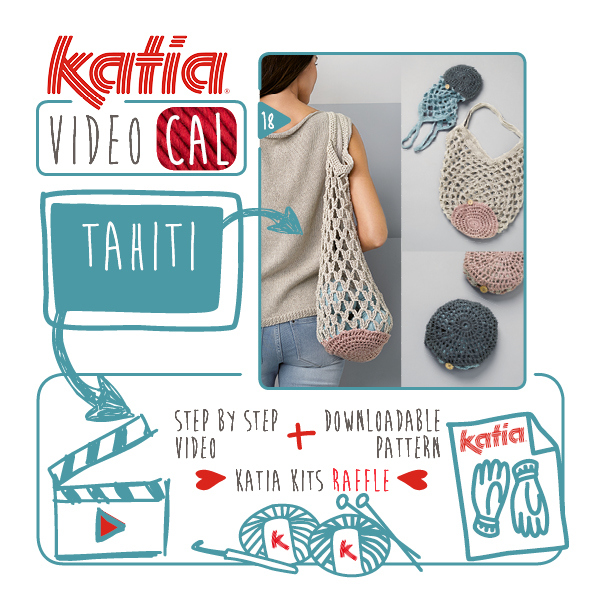 If you haven't got our Katia Woman 88 magazine to hand, you can download the crochet pattern 'Fold Away Bag in Tahiti' from our web site enabling you to complete the step by step instructions shown on our DIY video. If you have any doubts whilst making the fold away bag, leave a comment on this post so that we can help you.  And if you think that you still haven't mastered the art of crochet, there's no need to lose heart! Take a look at our basic stitches videos: magic ring, chain stitch, single crochet, slip stitch, double crochet…
We'll show you how to make this crochet bag in net stitch, but you decide which Tahiti tape yarn to use and your favourite colours. The only requirement to take part in the prize draw for the kits is that you make your net bag in one of our Tahiti tape yarns: Katia Tahiti, Tahiti Beach, Tahiti Jeans, Tahiti Spark or Tahiti Spray.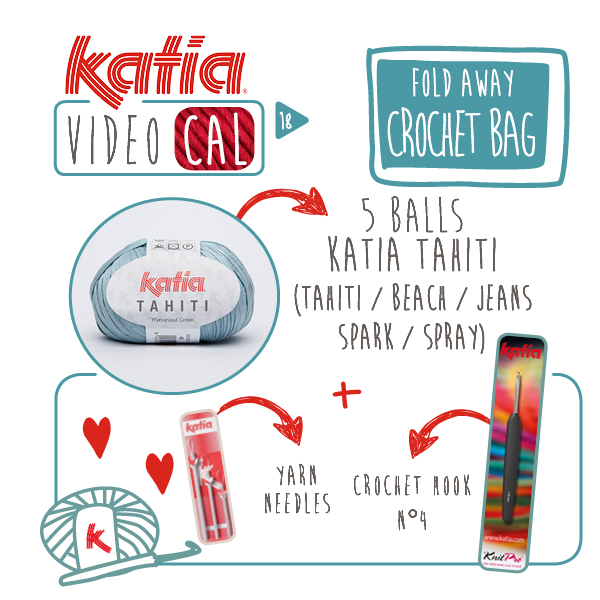 How do you participate in the prize draw? Share a photo of your results on our Katia Facebook page (English) during the months of May and June. Do you want an extra chance to participate? Then put your photo on Instagram and mention our profile @katiayarns (remember that your profile must be public so that your photos can be viewed). On the 1st July 2016 we will make the prize draw for the 3 kits of yarn and needles with the materials for the next VideoKAL. Crochet hooks at the ready? Then get started with the Summer Special #KatiaVideoCAL!